National media interview Mauri Pelto, Ph.D., on loss of large glacier near Seattle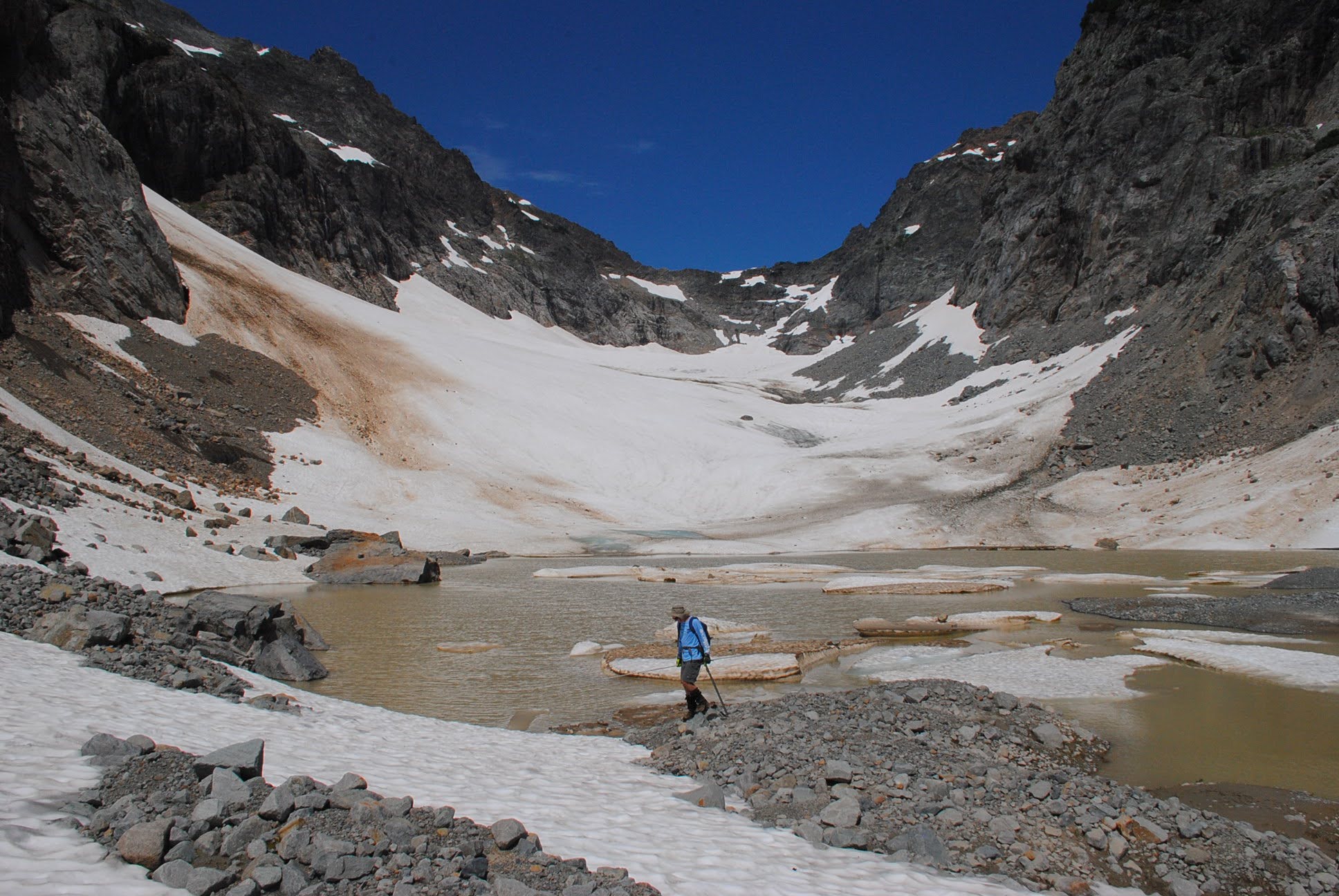 The research of Professor Mauri Pelto, Ph.D., scientist and top glaciologist, was the focus of a several news stories by major national media outlets following Pelto's report that the large Hinman Glacier in Washington state has melted away, an observation based on a field expedition he conducted with his research team. Pelto discussed with media the disappearance of the Hinman and impact on the Skykomish River, an important water source located in the Seattle region.
Pelto says the loss of the Hinman is part of a worldwide trend: "It's not just the story of the North Cascades. It's the story of cascades from New Zealand to the Andes to the North Cascades."
A story on Pelto's report, originally aired and published by NPR member station KUOW, was picked up by national media, including AP News and U.S. News & World Report, and local news stations around the country. He was interviewed by TV news station KING 5-Seattle NBC and on Deeper Dive with Kim Shepard of Northwest Newsradio. Major cable TV news network CNN also covered the story, even featuring it as the lead headline on CNN.com.
Mauri Pelto, Ph.D., has spent four decades monitoring the response of glaciers to climate change, conducting assessments in the field. He is Director of the North Cascade Glacier Climate Project, which measures the mass balance of three reference glaciers of the World Glacier Monitoring Service. His research and expertise are featured extensively in scholarly publications and in news media. He documents glacier response on his blog, A Glacier's Perspective, and is Science Advisory Board Member for NASA Earth Observatory. He serves as Associate Provost and Professor of Environmental Science at Nichols College.
(Pictured: Mauri Pelto, Ph.D., and the Columbia Glacier of the Skykomish River watershed)
About Nichols College
Within a supportive community, Nichols College transforms today's students into tomorrow's leaders through a dynamic, career-focused business and professional education.
Media Contacts
Denise Kelley
Writer/Editor
denise.kelley@nichols.edu
508-213-2219