Our experienced, professional student life and residence staff are dedicated to making your time with us fun-filled, safe, and enriching.
Nichols College may be nestled into the beautiful, rolling hills of central Massachusetts, but there's never a shortage of things to do, people to meet, and places to go. Enjoy everything the area has to offer, including hiking, biking, and fishing for our nature-loving students, or venture out to Worcester, Putnam, Providence, and Boston for the best nightlife New England has to offer. From ax-throwing to wine tasting, the local businesses offer a variety of activities for students looking to hop off-campus and explore the community.
Our Student Involvement team provides students an on-campus experience jam-packed with events and activities. Events hosted by Resident advisors in their residence halls allow students to get to know who they're living next to– we often hear that the best friendships begin here! Whether you're tie-dying t-shirts or meeting a reality tv star as they make a campus visit, you'll always be active on the Hill. Interested in planning events? Join our Campus Activities Board, a club where students make the calls and decide what kind of activities to host.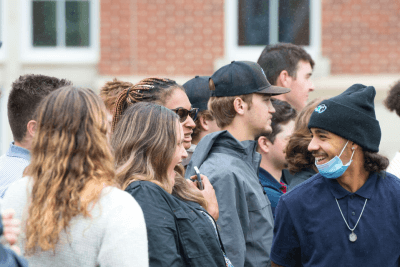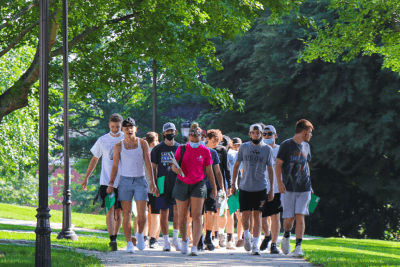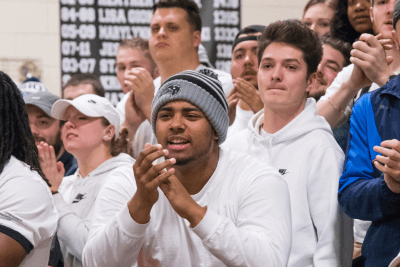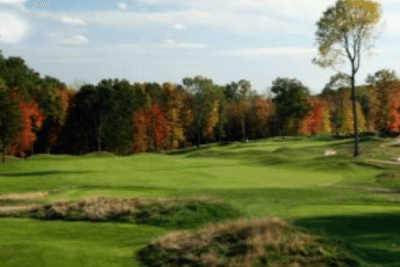 Fels Student Center
The heart of Nichols' campus life is the Fels Student Center. Students come here for freshly made food and gourmet coffee. Student clubs and organizations meet here, and the trading room offers dual-monitor workstations for various classes and student projects. On any given evening or weekend, students might be entertained by bingo, comics, guest speakers, or a movie screening.
Athletic Facilities
Our athletics center offers a basketball gym, squash and racquetball courts, a weight room, a fitness room, four locker rooms, and an indoor climbing wall. Elsewhere on our campus, we've got volleyball courts (outdoor and indoor), tennis courts, outdoor basketball courts, soccer fields, softball fields, and the Chalmers Field House, with indoor basketball courts, an aerobic room and another weight room. If you're looking for an excuse not to work out, you won't find it here.
We play all of our home football, field hockey and lacrosse games on the Michael J. Vendetti Multi-Purpose Field. Men's and women's soccer teams also play some of their home contests here. The field includes an eight-lane rubberized quarter-mile track surrounding a turf field surface and Musco lighting. It's a beautiful place to cheer on the Bison.
Student Involvement
Nichols' Student Involvement works to maximize the personal growth and development of our students facilitating a variety of opportunities for involvement, service, and leadership in co-curricular activities. If you have questions about campus life, please contact the Student Involvement at 508-213-2113.