BSBA in Sport Sales & Strategy
Students who major in Sport Sales & Strategy (BSBA) are prepared students to sell, negotiate, and build relationships in the fast-paced world of sports. It's the perfect program for those who thrive on competition and live for athletics. Our program partners with local and national organizations like the WooSox, Mohegan Sun, Holy Cross, Boston College, and the Milwaukee Bucks to provide students with real-world sales/strategy experience in the sport industry. With guidance from expert faculty, industry veterans, and our far-reaching alumni network, students study:
Negotiation strategies
Sales database management
Sponsorship and corporate partnerships
Relationship management
How to harness sales data
Revenue generation/forecasting
Every Sport Sales & Strategy major goes through at least one internship, gaining valuable hands-on experience and expanding their network—which comes in handy after graduation. Recent students have interned at Madison Square Garden, the New York Rangers, the Boston Red Sox, and the New York Knicks, just to name a few. Sport Sales is the most widely available career path within the sport industry, so the opportunities are plentiful. No matter what area of Sales or Strategy you enjoy, Nichols will prepare you for your career.
Experience Built into the Curriculum
If you're a fast-paced, hands-on learner who understands the value of hard work, the Nichols College Sport Sales program has the industry-specific training you need to compete with the best. As an added value to your degree, you'll graduate having undergone two resume-worthy trainings.
Milwaukee Way Sales Academy
Work directly with Sales Managers from the NBA Champion Milwaukee Bucks making calls, utilizing databases, and building connections between our classroom lessons and the sales needs of a legendary NBA franchise. Not only does this training give students an inside look into the world of sales with individual attention from NBA Sales Managers, you'll walk away with a resume-ready certificate and access to the Sales Academy alumni network.
SponsorUnited Training
SponsorUnited is the industry-leading platform for sport sponsorship data aggregation and outreach. We train students to develop and leverage sport partnerships by elevating your ability to research, buy, and sell sponsorships. You'll be challenged to put this unique training immediately to work by uncovering new opportunities for pitches and sponsorships as part of the annual Boston Landing Hockey Tournament.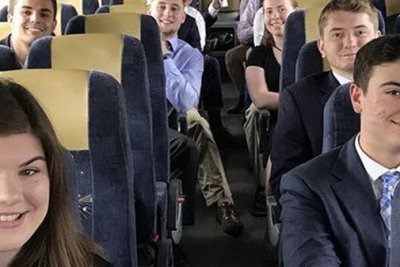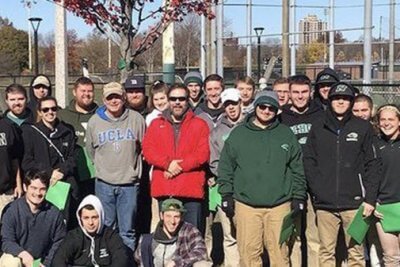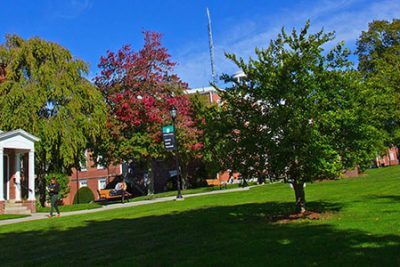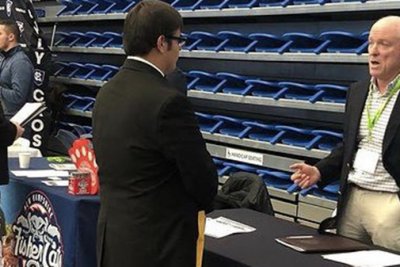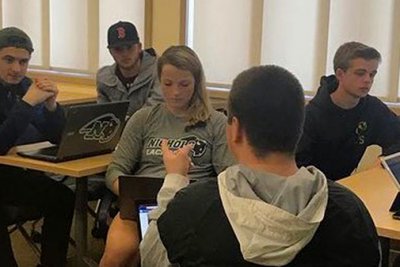 COSMA Accredited
The Sport Sales & Strategy degree program at Nichols College has received specialized accreditation through the Commission on Sport Management Accreditation (COSMA) located in Fort Collins, Colorado, USA. The sport management program in the following degrees are accredited by COSMA:
Bachelor of Science in Business Administration, Concentration in Sport Sales & Strategy
Bachelor of Science in Business Administration, Concentration in Sport Management
Bachelor of Science in Business Administration, Concentration in Sport Marketing & Content Creation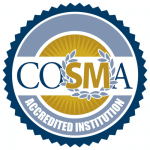 Careers for a Sport Sales Majors
The sport industry is wide open and ready for you. According to the U.S Bureau of Labor Statistics, employment of entertainment and sports occupations is projected to grow 22 percent from 2020 to 2030, much faster than the average for all occupations. Some possible careers for you:
Corporate Sponsorship Manager
Ticket Sales
Account Manager
Sales/Sponsorship Activation Manager
Partnership Strategy
Business Development
Sport Sales Major Courses & Requirements
Students must complete 121 credit hours (approximately 40 courses), including 7 credit hours of electives. As a Sport Sales & Strategy major you will complete courses like Sport Sponsorship & Sales along with specialized electives in this content area. You can read through all required courses for the Sport Sales & Strategy at Nichols below, and/or look through the entire undergraduate course catalog.
Required Courses
Electives