BSBA in Sport Marketing & Content Creation
Our Sport Marketing & Content Creation major (BSBA) prepares students like you to develop brand assets to drive consumer demand in the fast-paced world of sports. The Sport Marketing industry is booming and needs professionals with big ideas and a love for the game. Our program partners with local and national sport organizations like Protein Powerball, Harvard University, and the Connecticut Sun to give you real-world experience developing marketing content and social media plans. In addition to these high-impact opportunities, students study:
Brand Management
Digital Asset Creation
Market Research
Social Media Management
Marketing Activation
Every Sport Marketing & Content Creation major completes at least one internship, gaining valuable hands-on experience and expanding their network—which comes in handy after graduation. Recent students have interned with the Boston Celtics, PawSox, Holy Cross, Boston College and the US Open and earned full-time positions at DraftKings, the Boston Red Sox, and the Connecticut Sun.
Sport Marketing Careers
Sport Marketing professionals work across all areas of sport including with sport brands, for sport venues, and in collegiate, professional and amateur sport. You might choose to work for a sporting apparel company like Nike, a sport team like the Boston Bruins or you might even work for an individual athlete like Serena Williams. Some career possibilities include:
Content Creation Manager
Digital Consumer Marketing
Social Media
Campaign Specialist
Promotions Manager
In addition, every Nichols College student benefits from our 10,000+ strong alumni network and dedicated Career and Professional Development Center (CPDC). While students often make professional connections through classroom guest speakers and alumni events, there's also the annual career fair to directly connect students with employers. All together, the Nichols community has a deep specialized focus on professional development and every Bison works to ensure students graduate career-ready.
We do it for the love of the game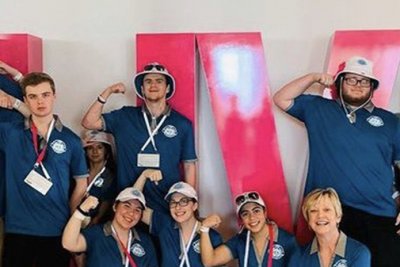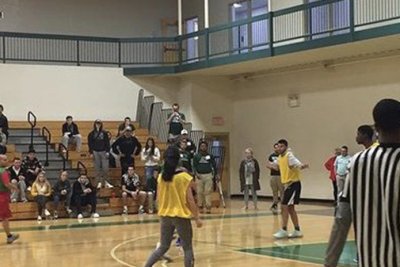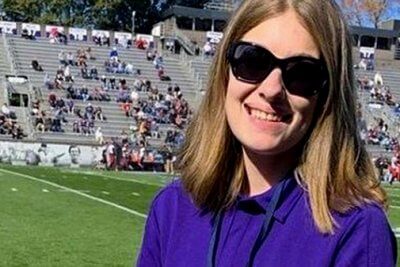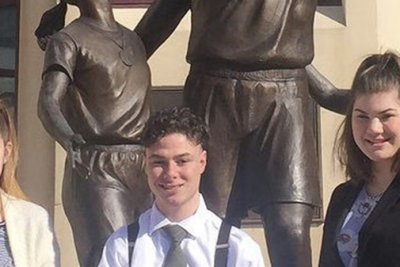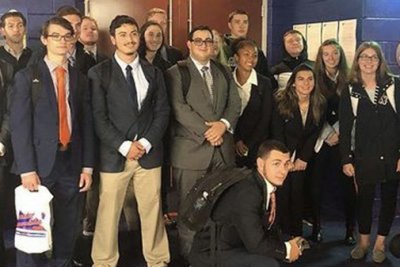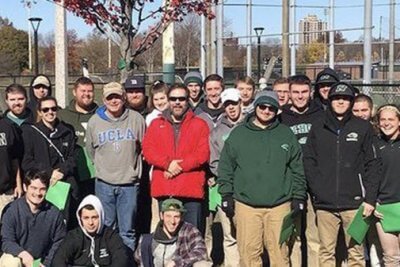 The Sport Marketing & Content Creation degree program at Nichols College has received specialized accreditation through the Commission on Sport Management Accreditation (COSMA) located in Fort Collins, Colorado, USA. The following programs are accredited by COSMA:
Bachelor of Science in Business Administration, Concentration in Sport Marketing & Content Creation
Bachelor of Science in Business Administration, Concentration in Sport Sales & Strategy
Bachelor of Science in Business Administration, Concentration in Sport Management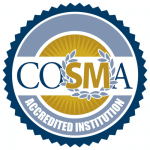 Sport Marketing Major Courses & Requirements
Students must complete 121 credit hours (approximately 40 courses), including 7 credit hours of electives. As a Sport Marketing & Content Creation major you will complete courses like Sport Marketing and Consumer Marketing along with specialized electives (Social Media Management, Personal Branding) in this content area. You can read through all required courses below, and/or look through the entire undergraduate course catalog.
Six credit hours of experiential learning are required for students in this program. A minimum of three out of the six total credit hours must be a relevant internship course. The total of six credit hours may be achieved through combinations of the three and six credit of internship course(s) OR up to three credits of sport practicum courses along with the three required hours of internship.
As an example, fulfillment of the experiential learning requirement may consist of 3 credits of internship and 3 credits of practicum hours.
Required Courses
Electives