President Glenn M. Sulmasy interview: The Mike Gallagher Show.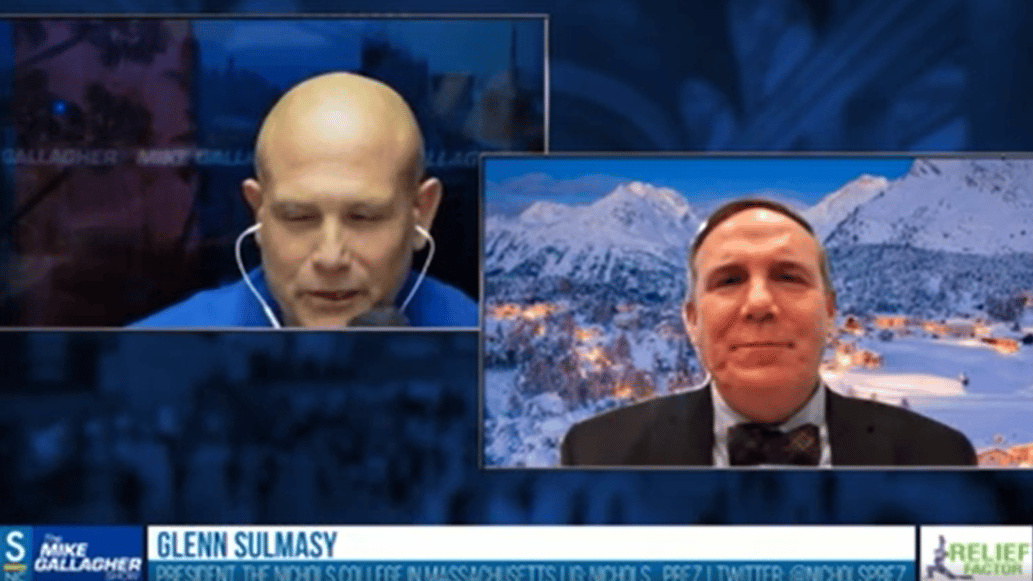 Nichols College president Glenn M. Sulmasy, JD, LL.M, joined The Mike Gallagher Show on December 30, 2022, for an insightful interview with guest host Lee Elci.
Discussing higher education, constitutional norms, and national security, Sulmasy emphasized his focus on intellectual diversity as a necessary basis for citizenship. Nichols is among a small number of colleges and universities that are emerging as leaders in the effort to encourage greater freedom of thought and civil discourse.
View and listen to the full interview here:
https://mikeonline.com/guest-host-lee-elci-talks-to-glenn-sulmasy-president-of-nichols-college-in-massachusetts/