Commencements this week: First up is Graduate School, feat. James Brett, New England Council President and CEO, as keynote speaker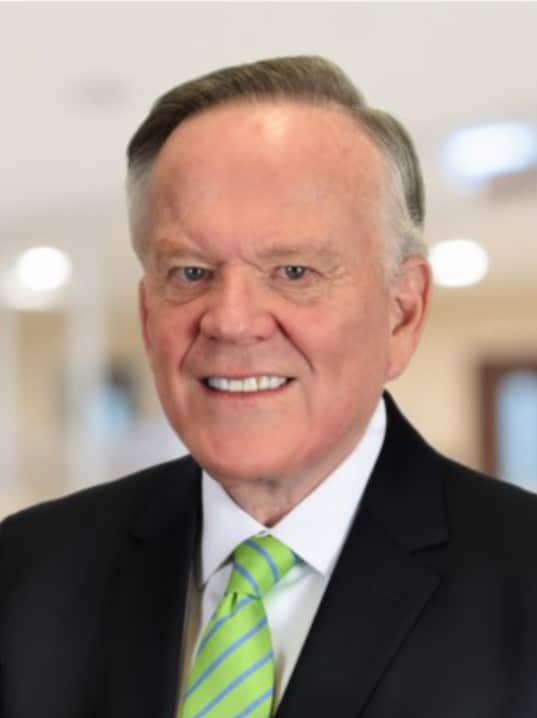 Commencement ceremonies for undergraduate and graduate students to take place this week, feat. dynamic speakers and honorary degree recipients
DUDLEY, Mass. – The Nichols College Commencement ceremonies for undergraduate and graduate students is set to take place this week, with the Graduate School ceremony first up, taking place on campus at 6:00 p.m. on Thursday, May 4, for which the Nichols community is excited to hear keynote remarks by James T. Brett (pictured above), New England Council President and CEO. He will also receive an Honorary Doctorate in Humane Letters.
James T. Brett is the President and Chief Executive Officer of The New England Council, the nation's oldest regional business association. It is composed of a non-partisan alliance of businesses, academic and health institutions, and public and private organizations throughout New England. Their mission is to promote economic growth and a high quality of life in the region. Brett has been at the helm since 1996, successfully advocating on a number of critical economic issues, including energy, financial services, healthcare, education and workforce development, technology, transportation, and trade. Prior to joining the Council, Brett served for 15 years as a member of the Massachusetts House of Representatives.
Brett has been a lifelong champion for people with disabilities. In May 2022, President Joe Biden appointed him to serve as the Chair of the President's Committee for People with Intellectual Disabilities (PCPID). He previously served on PCPID under Presidents George W. Bush and Barack Obama, including a term as Chairman from 2011 – 2013. In 2016, Congress appointed him to the National Council on Disability, and he currently serves as Vice Chairman. In Massachusetts, he is also currently the Chair of the Governor's Commission on Intellectual Disability and the Chair of the Disabled Persons Protection Commission. In 2013, the University of Massachusetts Boston established the James T. Brett Chair in Disability and Workforce Development, the nation's only endowed chair in disability and workforce development. Brett received his bachelor's degree from American University and holds graduate degrees from Suffolk University and Harvard University.
Later this week, the Undergraduate Commencement ceremony will take place at 10:00 a.m. at the Worcester DCU Center on Saturday, May 6, for which Josh Kraft, New England Patriots Charitable Foundation President, will deliver the Undergraduate Commencement address. Nichols College will also bestow Mr. Kraft with an Honorary Doctorate in Business Administration, along with Steven Belkin, Founder and Chair of the Trans National Group.
Steven Belkin is Chairman and Founder of Trans National Group (TNG), a privately-held corporation he founded in 1974, pioneering the use of Direct Mail Marketing to provide products and services to the Affinity Group marketplace. Belkin has started more than 25 companies. His first company was Trans National Travel, which provided vacations to over 2 million people before the company was sold. His largest international success was Trans National Financial Services, creator of the Affinity Credit Card market, which generated over 10 million credit cards throughout the world. Current operating entities and their inception date are: Trans National Real Estate (1976), Trans National Ventures (1994), Trans National Marketing (1998), Craftsy (2020), Belkin Family Lookout Farm (2005), Lookout Farm Hard Cider. In April 2004, Belkin realized a lifelong dream by becoming the largest individual owner and NBA Governor of the professional sports enterprise consisting of the Atlanta Hawks (NBA team), Atlanta Thrashers (NHL team) and Philips Arena lease holder, Atlanta, GA. In December 2011, Belkin sold his interest in these teams and the arena.
Mr. Belkin has served on the boards of numerous organizations, including Harvard University, Cornell University, Combined Jewish Philanthropies, and the Anti-Defamation League, among others. He has been widely recognized for his professional achievements, service, and philanthropy, by organizations such as the Robert F. Kennedy Children's Action Corps, Temple Beth Elohim, Boston Magazine and many more. He received his MBA from Harvard Business School and his B.S. degree in Industrial Engineering from Cornell University.
More information can be found on the Nichols College Commencement website.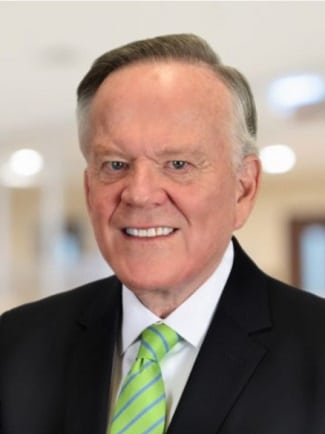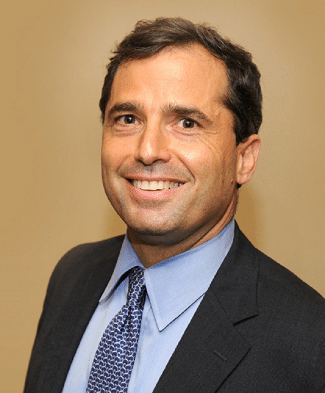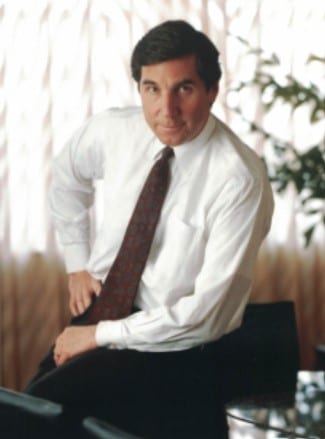 About Nichols College
Nichols College has earned business accreditation from the prestigious Association of Advance Collegiate Schools of Business (AACSB International), the longest serving global accrediting body for business schools and the largest business education network connecting learners, educators, and businesses worldwide. Founded in 1815, Nichols College transforms today's students into tomorrow's leaders through a dynamic, career-focused business and professional education. Nichols offers real-world learning focused on professional depth – combined with vibrant living, competitive athletics, and an unmatched alumni advantage – equipping students to exceed their own expectations. www.nichols.edu
Media Contacts
Denise Kelley
Writer/Editor
denise.kelley@nichols.edu
508-213-2219