Bison Builds campus modernization continues with new townhomes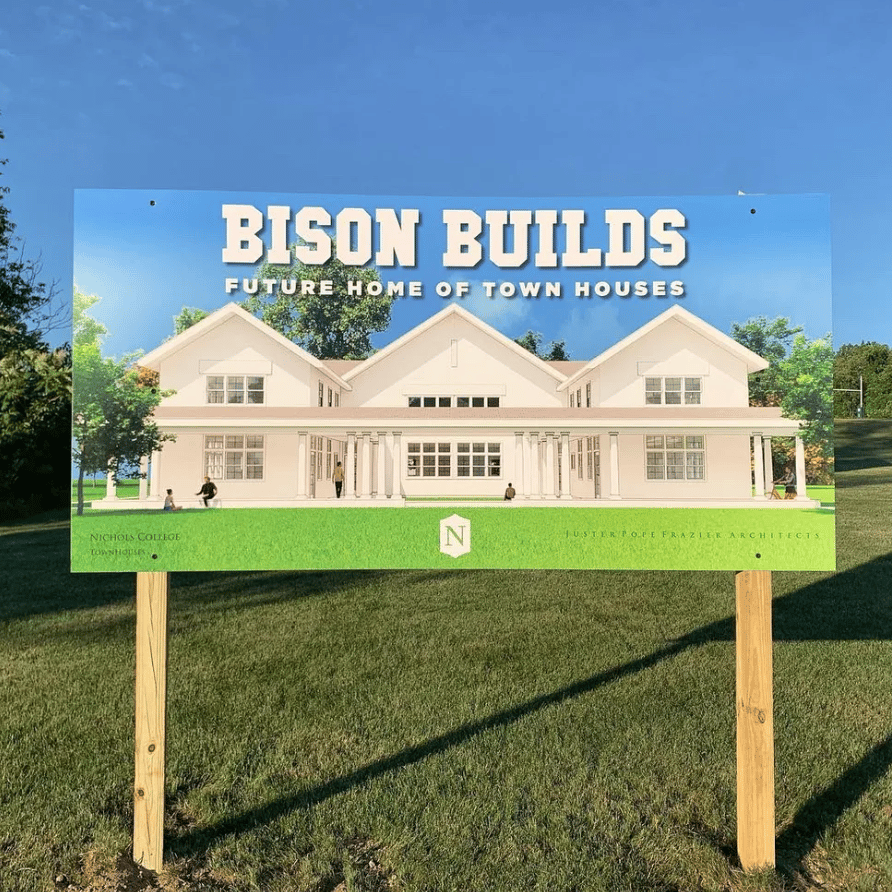 As seen in the Worcester Telegram and Gazette:
Students entering their senior year in the fall of 2024 at Nichols College will find they have a new housing option after a new eight-unit townhouse is slated to open.
"We want Nichols students to enjoy the best possible collegiate residential experience in the Northeast," said President Glenn M. Sulmasy. "One way to do this is through [the] creation of modern living spaces designed for an exceptional quality of life."
In September, Nichols reported an 11% increase in the number of applications for fall 2022 from the previous year, and increased the number of women entering the campus by 10% in September.
To read the full article by Jeff A. Chamer, click here. A subscription may be required.