The Nichols College Student Involvement Office works to maximize the personal growth and development of our students by facilitating a variety of opportunities for Involvement, Service and leadership through co-curricular activities.
If you have questions about Student Involvement, please contact us at Involvement@Nichols.edu or 508-213-2113.
The heart of Nichols campus life is the Fels Student Center. Students come to Fels for freshly made food, gourmet coffee, a place to hang with friends or play a video game. Student organizations meet and do business in Fels and the trading room offers dual-monitor workstations. On any given day students can find events like Wicked Wednesday, Bingo, Movie Nights, Giveaways and more.
Campus Recreation
Campus Recreation at Nichols College aims to create an environment of wellness and healthy competition among students. We work with Club Sports, Intramurals, Campus Wellness Classes and offer a Co-Op of items students can borrow! Items available to loan out include golf clubs (men's and women's), snowshoes, ice skates, and more!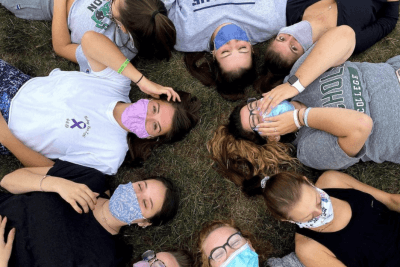 Club Sports
Dance
Golf
Men's Ice Hockey
Men's Rugby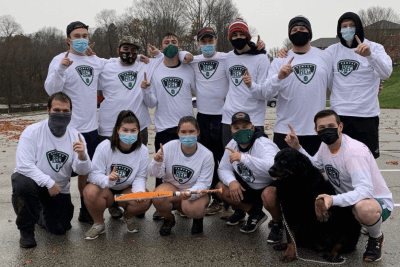 Intramural Sports
Basketball
Box Lacrosse
eSports
Flag Football
Indoor Soccer
Outdoor Soccer
Softball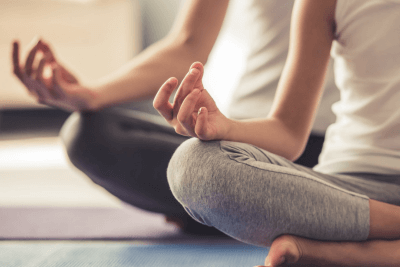 Wellness Classes
AMP!
Body Blast
Core
Stretch
Yoga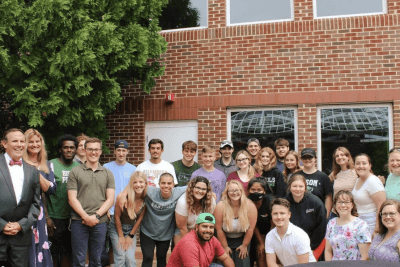 Community Service
Alternative Spring Break
Bison Give Back Days
On campus events: Food drives, Blood drives
Community involvement through Student Organizations and Athletics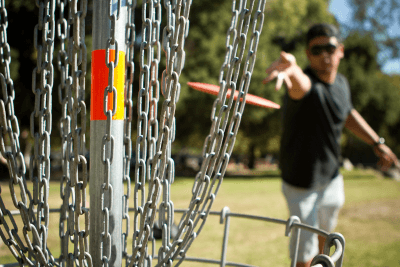 Co-Ops
Disc Golf Sets
Golf Clubs & Accessories
Lacrosse sticks
Ice Skates
Snow Shoes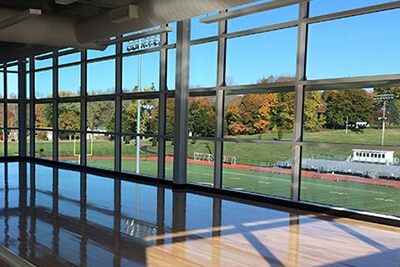 Fitness Center
Rock climbing wall
Squash
Racquetball courts
Weight room
Basketball gym
Student Organizations
The Nichols community offers plenty to do outside of class. Student Organizations are opportunities to explore your interests, find new ones, make friends and develop leadership skills that you'll use long after graduation.
Student Government Association (SGA)
SGA serves as the governing body of the student community and works with Nichols College Student Organizations. Representatives of SGA are elected by the student body on an annual basis. These leaders play an important role in making sure that they student voice is heard and work to better the Nichols community for their peers.
Campus Activities Board (CAB)
The Social Programming board is dedicated to promoting student participation and spirit in campus activities. SPB organizes events such as movies, contests, bingo night, pub nights, BisonFest, dances and more. You will see at least two SPB events each week happening on campus!
Emerging Leaders Program (ELP)
A three-year innovative program designed to foster, develop and recognize student's leadership abilities. Students can opt into ELP after their first year at Nichols.
Accounting
Criminal Justice Management
Economics
History
Hospitality
Human Resources
International Affairs
Investments
Management
Marketing & Communications
Psychology
Sport Management
Statistics
Special Interest Organizations
Dungeons & Dragons
Entertainment
Harry Potter Club
Meditation
Men of Distinction
Model UN
Paranormal Club
PRISM
Radio – WNRC
Relay for Life – Colleges against Cancer
Rock Climbing
Ski & Snowboard Club
Student Athlete Advisory Council (SAAC)
Windfall
Alpha Phi Sigma The national honor society for students in criminal justice. The goals of Alpha Phi Sigma are to honor and promote academic excellence, community service, educational leadership, and unity.
Alpha Sigma Lambda "First in Scholarship and Leadership," Alpha Sigma Lambda is the national honor society for non-traditional students who achieve and maintain the highest level of scholastic excellence while balancing their academics with personal and professional responsibilities.
Chi Alpha Sigma Chi Alpha Sigma is the first national scholar-athlete society to honor those collegiate student-athletes who have excelled in both the classroom and in athletic competition. Chi Alpha Sigma recognizes varsity athletes who have maintained a 3.4 or higher cumulative GPA throughout their junior and/or senior years.
Chi Sigma Mu Chi Sigma Mu is the Honors Society for the Commission on Sport Management Accreditation (COSMA), that is open to bachelor's, master's, and doctoral degree students who achieve academic excellence in their coursework and are nominated by a faculty member.
Chi Sigma Mu Chi Sigma Mu is the Honors Society for the Commission on Sport Management Accreditation (COSMA), that is open to bachelor's, master's, and doctoral degree students who achieve academic excellence in their coursework and are nominated by a faculty member.
Delta Mu Delta The national college honor society for students in business administration. Its purpose is to promote higher scholarship in training for business and to recognize and reward scholastic attainment in business administration.
Phi Alpha Theta The national honor society in History; its Alpha Mu Eta chapter was established at Nichols in 2005. Its purpose is to recognize student excellence in the field of history as well as to encourage research, good teaching, and the exchange of ideas between students, teachers, and writers of history.
Zeta Alpha Phi This Nichols College honor society is a select group of men and women who have shown excellence in the classroom in addition to their active participation in other campus activities. The primary aim of the organization is to stimulate student interest in academics and thereby improve the academic stature of the institution.
Community Outreach
Our students give back to the community by working in a variety of programs and settings, including:
Bison Pantry
CAC, Walk for the Cure
Red Cross blood drives
Marines Toys for Tots Foundation
Habitat for Humanity
You Inc.
Shriners Hospitals for Children
Boys and Girls Club
Local animal shelters
Webster-Dudley Food Share
Worcester Earth Day