Learning Services
Email LearningServices@nichols.edu for an appointment
We also offer drop-in office hours with no appointment necessary.  Drop-in hours are: 
Mondays and Tuesdays from 1:00 p.m. – 2:00 p.m.  
Thursdays and Fridays from 10:00 a.m. – 11:00 a.m.   
Follow us on Instagram and Twitter.
If you have learning differences, Nichols College offers learning services to help. We believe a learning difference doesn't have to hinder you as you prepare for your future. Our goal is to provide resources that can help you reach your full potential at Nichols.
Success is met through specialized coaching and classroom accommodations depending upon the individual student's needs. In addition, temporary accommodations can be offered to students with documented medical or mental health issues.
You have a right to privacy, so students with learning differences need to first decide whether to disclose the fact that you have learning differences to Dr. Edward Kolek, Assistant Dean for Learning Services. In order to receive accommodations, students must have a documented diagnosis, which may be demonstrated through a high school IEP, testing, or doctor's note. For more information on submitting your documentation by email, mail, or fax, please email us at learning services@nichols.edu. Upon submitting documentation, you must contact Dr. Kolek to schedule an appointment to discuss and decide which accommodations are needed to ensure your success.
Let us help you reach your learning potential
If you choose to tell us about your learning differences, here are some services and accommodations we provide:
Academic mentoring
Quiet testing environment
Academic accommodations
Extended time on exams
Use of computer during class
Assistive technology
Peer group support
Workshops and prep sessions
Collaboration with Counseling Services
Academic Testing Room
Academic Resource Center (ARC)
Collaboration with the Office of Diversity Equity and Inclusion (ODEI)
Students with learning differences and their parents are welcome to inquire about our services by emailing LearningServices@nichols.edu or by calling or faxing 508-213-2293.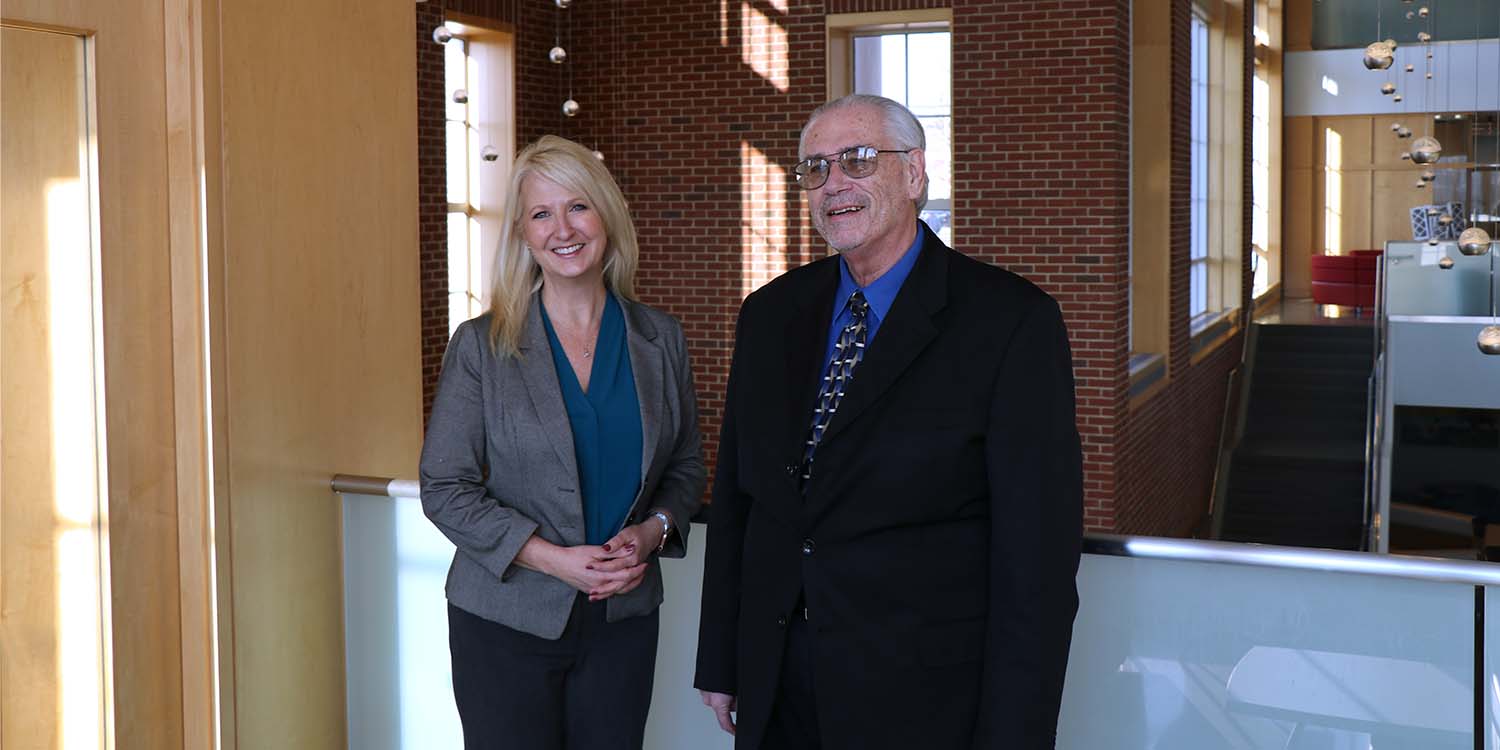 Meet the Learning Services team
Dr. Edward Kolek
Dr. Kolek has been working with students in Learning Services for over 25 years. The office provides accommodations and support for students with learning differences, physical disabilities, mental health issues and temporary medical issues. He oversees the offices of Learning Services, the Academic Resource Center (ARC), and the College Success Program for upper-class students on Academic Probation (P). Dr. Kolek is an advocate and volunteers for the Department of Developmental Services-Central Residential Services-South Valley East Human Rights Committee. He has many years of teaching Psychology at Nichols College and currently teaches as an adjunct professor in Sociology.
Office Location: Academic Building 214
Dr. Kolek's office hours are Monday through Friday, from 7:00 am – 3:00 pm and by appointment.
You can contact Dr. Kolek at Edward.kolek@nichols.edu or (508) 213-2293.
Kristina LeDuc, M.A., CRC
Kristina has a master's degree in Rehabilitation Counseling from Assumption College and is a nationally Certified Rehabilitation Counselor (CRC).
Prior to joining Nichols in 2018, Kristina worked with students and adults with disabilities in both educational settings and at a nonprofit adult service agency as well. She is an experienced adjunct professor of psychology and currently an instructor of Professional Development Seminars (PDS). Serving on several boards and committees, Kristina is active in the community and is an advocate for people with disabilities. She truly enjoys teaching, learning, and helping all people achieve their personal and professional goals as they transition through stages in life.
Office Location: Academic Building 215
Kristina's office hours are Monday through Friday from 8:30 am – 4:30 pm and by appointment.
You can contact her at Kristina.leduc@nichols.edu or (508) 213-2389.