Academic Center for Excellence and Support (ACES)
The Academic Center for Excellence and Support (ACES) at Nichols College helps students become stronger, more confident learners and is certified by the College Reading and Learning Association (CRLA). We assist students in developing the necessary skills and strategies for successful learning and realizing their academic goals. Our primary goal is to help Nichols College students reach their academic potential through peer assistance.
The ACES peer tutors are all Nichols College undergraduates who are successful in their studies and welcome the opportunity to help their classmates succeed. All tutors go through extensive training toward international certification and must maintain at least Level I CRLA certification, and they must maintain a minimum of a 3.3 GPA at Nichols. Many are also Resident Assistants, leaders of Student Government, Teaching Assistants, and more. Because of our specialized focus on professional development, the Academic Center for Excellence and Support tutors use these opportunities to expand and grow their own skills. Our self-proclaimed Nerd Herd know what it means to be a student at Nichols, and they genuinely want to help all of our students succeed.
ACES Tutors can assist students with course material and with developing and improving successful learning strategies. Our services are available to all undergraduate students for no additional charge, and they include:
One-on-one tutoring
Group tutoring
Weekly tutoring (individual or group)
Math Help Sessions
Writing Fellows Program
If you have any questions, please feel free to contact ACES at 508-213-2232 or at aces@nichols.edu.
*ACES is located on the main floor in the library with the IT help desk.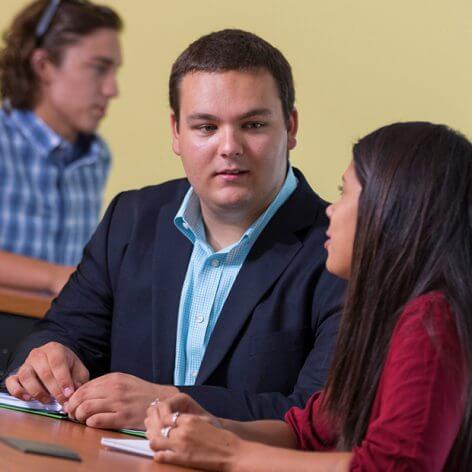 Academic Center for Excellence and Support (ACES)
Library, Main Floor
Hours:
Mon-Thurs 9:00am-9:00pm
,
Fri 9:00am-4:00pm
,
Sun 4:00pm-9:00pm
508-213-2232
aces@nichols.edu