Nichols College appoints Steve Wojnar as Director of Public Safety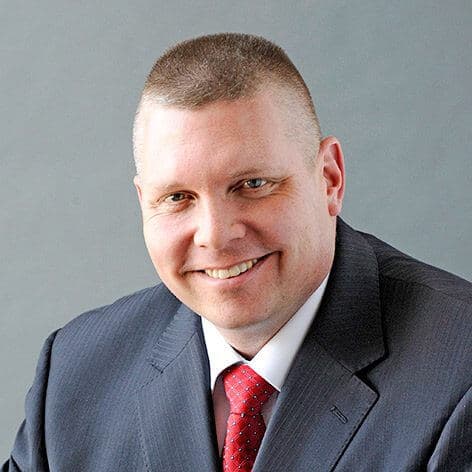 DUDLEY, Mass. – Nichols College President Glenn M. Sulmasy, JD, LL.M, has announced the appointment of Steve Wojnar as Director of Public Safety, effective June 13, 2023.
Wojnar most recently served as Police Chief of the Dudley Police Department in Dudley, Massachusetts, a position he served in for 20 years before retiring in 2023. He started his 34-year career on the force as a Reserve Police Officer in the Dudley Police Department, working his way up through the ranks until becoming Chief.
As Chief, along with being involved with many cases, he served as President of the Central Mass. Chiefs of Police, as a member of the Executive Planning Committee for the National Center for Missing & Exploited Children, and as President of the Massachusetts Chiefs of Police Association. He served on many local boards/committees and was active in local schools, earning the nickname "Officer Friendly" for his work in promoting positive relationships between police and students. He has served as an Adjunct Professor in the Criminal Justice Program at Nichols College since 2009.
"Steve is an impressively qualified law enforcement leader and trusted community member. I thank him for his service, and I am thrilled that he is serving the Nichols campus in this new capacity," said President Sulmasy. "His extensive experience and talents will surely benefit Nichols College, our public safety program and our surrounding localities."
As Director of Public Safety, he will lead the college's public safety and emergency management efforts, which includes a comprehensive Public Safety Program encompassing public safety, security, risk management, fire and life safety, physical security and access control, emergency communications and emergency management. The position plays a significant role in creating a vibrant and inclusive campus community for Nichols students, faculty and staff. This is a critical component to the College's Strategic Plan: Embracing Greatness.
"It is an exciting opportunity to become the Director of Public Safety at Nichols College. With my work in the community for over 34 years, including 20 as the Dudley Police Chief, I have a sound understanding of the community and the school," said Wojnar. "I look forward to working with everyone to provide quality service to Nichols College and working with the Town of Dudley in any way needed."
About Nichols College
Nichols College has earned business accreditation from the prestigious Association of Advance Collegiate Schools of Business (AACSB International), the longest serving global accrediting body for business schools and the largest business education network connecting learners, educators, and businesses worldwide. Founded in 1815, Nichols College transforms today's students into tomorrow's leaders through a dynamic, career-focused business and professional education. Nichols offers real-world learning focused on professional depth – combined with vibrant living, competitive athletics, and an unmatched alumni advantage – equipping students to exceed their own expectations. www.nichols.edu
Media Contacts
Denise Kelley
Writer/Editor
denise.kelley@nichols.edu
508-213-2219