Student Turns Work Connection Into Royal Internship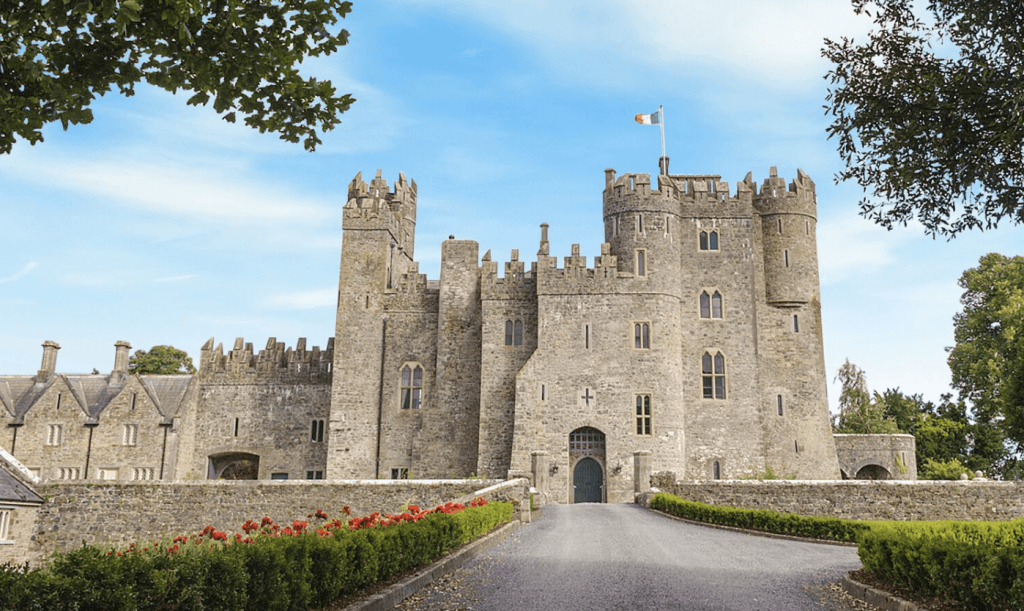 When connections, opportunity and preparation meet, exciting things can happen. Just ask Devon Callahan, a senior management major at Nichols College, who landed the internship of a lifetime at Kilkea Castle in Ireland.
"I never thought I would ever get a job working for a castle in Ireland, especially not at 22 years old," she said.
It all started through a connection Callahan made while working for a family as a nanny. The family took an interest in her coursework. Based on her experiences in the classroom with management and Excel they thought she would be the perfect fit for a position within their newly purchased castle. The family was in the process of converting the castle into a resort and they offered Callahan a summer internship to reorganize and improve operational documentation as the sales and marketing assistant.
Callahan, who earlier that year had taken an international business course, said, "I could never imagine a time I'd get an opportunity to apply what I had learned. Turns out I was wrong. That summer I started my internship for the castle in Ireland."
She jumped right in, citing her course work as a confidence booster.
"Honestly, I wasn't very confident when I started, but taking the public speaking classes at Nichols pushed me out of my comfort zone and gave me the confidence I needed. I felt like, 'oh I can do this.' It made me feel comfortable speaking in a professional environment," Callahan said.
Callahan exceeded expectations thanks to the Excel skills she picked up in her Information Technology Management class and was asked to stay on in an expanded role, now taking on reservations and the yearly event calendar as reservation sales assistant in a summer internship that has lasted two years.
In addition to the incredible professional experience Callahan has gained, this opportunity has allowed her the flexibility to maintain her coursework as a full-time student as well as work part-time.  She puts in her "castle work," as she called it, from her dorm room and gets to visit Kilkea twice a year.
---
About Nichols College
Within a supportive community, Nichols College transforms today's students into tomorrow's leaders through a dynamic, career-focused business and professional education.
Media Contacts
Denise Kelley
Writer/Editor
denise.kelley@nichols.edu
508-213-2219