Student Profile: Nick Anderson Is Taking A Road Less Travelled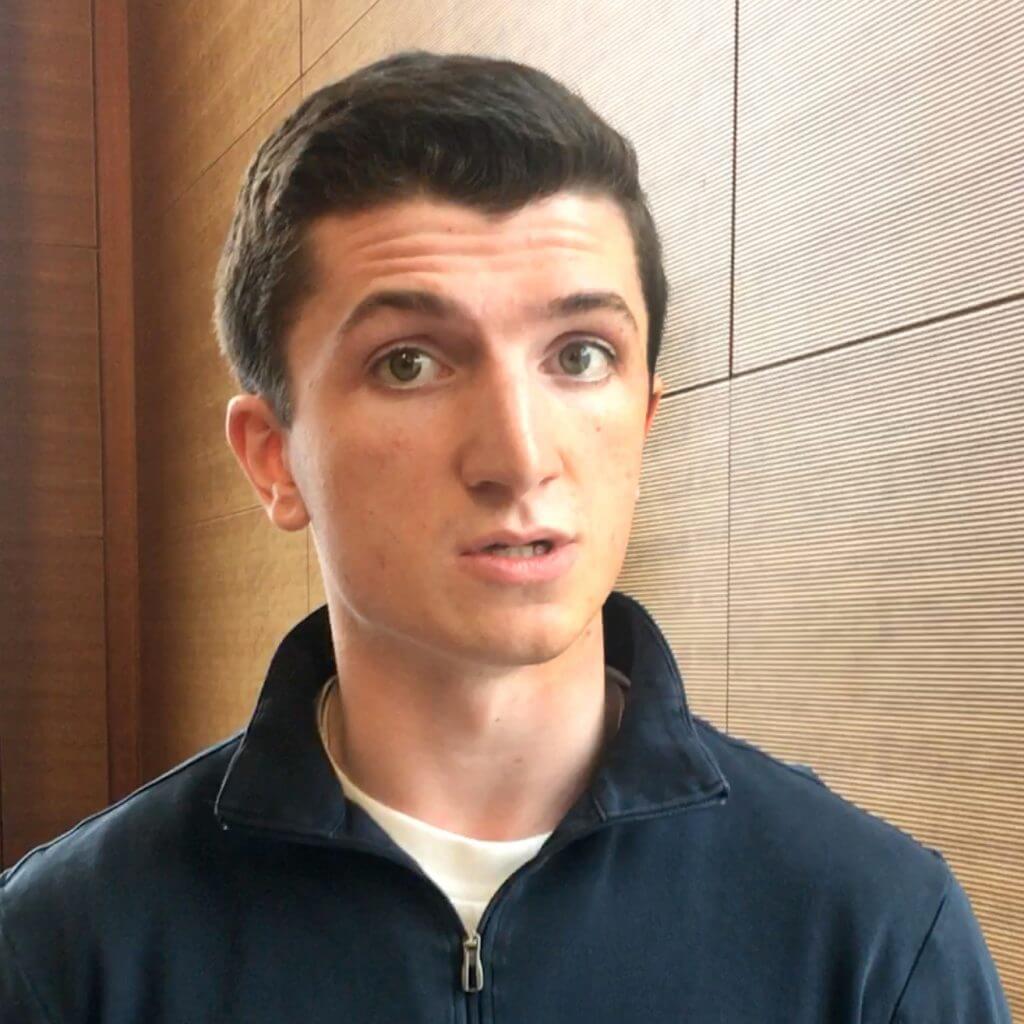 Nick Anderson is entrepreneurial. For starters, this Nichols general business major, who is entering his junior year, is pursuing a concentration in entrepreneurship. He has already spent one internship working for a startup company that creates software to track food waste. And he envisions a career of bringing his own business ideas to life.
"I love the drive that is necessary behind entrepreneurship," says Anderson. "You really need to know your 'why' in that pursuit of bettering your life and the lives of those around you."
Anderson has brought the same originality and unconventionality to his entire career at Nichols, all the while answering the 'whys' of his choices and maintaining his personal drive.
That drive comes to a yield sign every week when he leads about 10 fellow members of the Nichols meditation club. "It's something that helps to balance your mind and body and helps prevent you from overthinking things," he explains. "It helps you make calm and collected decisions on important matters. It really helps you set your intentions and manifest thoughts and behaviors to perform at a high level."
Pursuing the unusual and unlikely has become standard practice for Anderson, one of the only white members in Men of Distinction, a campus organization dedicated largely to the achievement, leadership, and mentoring of the college's black students.
"I talked with them and I felt that their goals aligned with my personal goals. It was a perfect fit," he says, noting that he has just been elected the group's officer of mentorship.
For his second internship, Anderson also took a road less traveled, signing on with the Dale Carnegie company, famous for more than half a century for its approach of "how to win friends and influence people" through interpersonal skills and conversation.
"It really hasn't lost any steam over those years. The value in the lessons you can learn from that organization is priceless," Anderson says. "The ability to put yourself in the perspective of others is the most valuable of the soft skills."
Getting his internship proves the point, adds Anderson, who first met the company's CEO at a Dale Carnegie course free to college students. He recalls that after talking cordially about hockey, the CEO offered him the position.
"I said, 'Yeah.'"
Learn more about other amazing Nichols College students on our Profiles page.
---
About Nichols College
Within a supportive community, Nichols College transforms today's students into tomorrow's leaders through a dynamic, career-focused business and professional education.
Media Contacts
Denise Kelley
Writer/Editor
denise.kelley@nichols.edu
508-213-2219