Student Profile: Cari Cyr, A Perfect Combination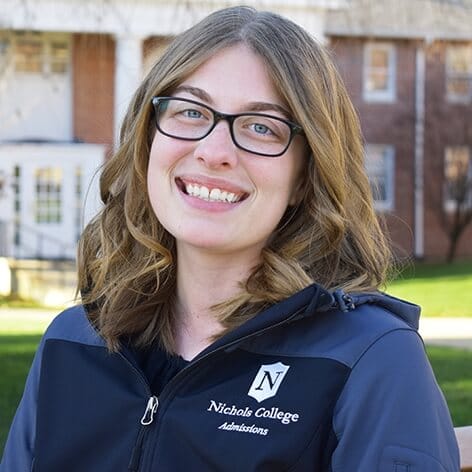 Cari Cyr makes a daily 45-minute commute each way to the Nichols campus from Tolland, Connecticut. And on the strength of a creative double major, Cyr is hoping that the road will eventually lead to Foxborough, Massachusetts, and the home of the New England Patriots.
"My dream is to work at Gillette, not just with the Patriots, but with other sporting events and concerts there. I like the diversity," Cyr said.
Cyr is a junior majoring in both Sport Management and Hospitality Management, a combination that will equip her for a career built around special events and customer experiences for a major league team or a big-time college sports program.
"I've realized how many aspects of business there are in the sports industry," Cyr said.
This semester, Cyr has an internship with the athletic marketing team at the College of the Holy Cross. She focuses on game day, when the Worcester school's 23,500-seat Fitton Field is full and rollicking.
"We're the ones throwing t-shirts into the crowd and choosing people to participate in on-field promotions," Cyr explains, who also presides over a marketing table where fans can pick up team schedules and stickers. "It creates a fun experience for them. Even smiling and saying, 'Enjoy the game.' provides a personal touch."
Having attended a private high school influenced Cyr's college choice. "I knew when I was doing my college search that I wanted to stay small. My college counselor suggested Nichols," she recalls.
"Truth be told, I had never considered a business school, I wanted to go into the health industry until I realized that it wasn't for me," Cyr said.
And Cyr realized that Nichols was for her after she was awarded a leadership scholarship during the college's Decision Day last fall.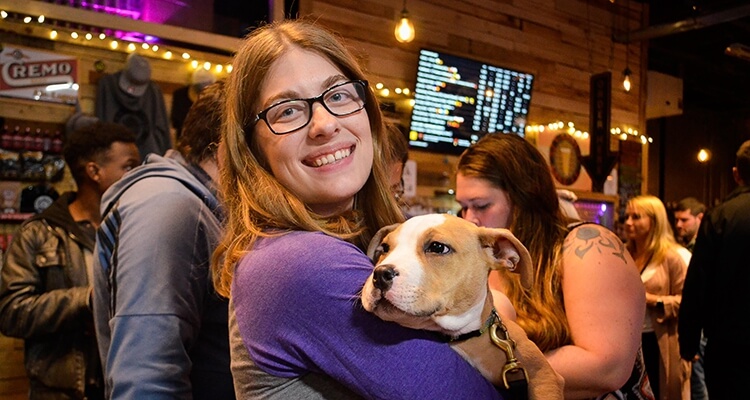 Cyr said she doesn't mind the longish commute to college.
"I wanted to go home every night and do what I want to do," she said.
And being home also allows her to focus on her other passion: working with Woof-Gang, a non-profit canine rescue organization based in Manchester, Connecticut she co-founded with five other women.
The organization is a big passion for Cyr, where she spends her time overseeing events like fundraisers. They have raised over $10,000 so far and also found over 80 homes for dogs around the state.
"Dog rescue is the way to my heart," Cyr said.
Learn more about other amazing Nichols College students on our Profiles page.
---
About Nichols College
Within a supportive community, Nichols College transforms today's students into tomorrow's leaders through a dynamic, career-focused business and professional education.
Media Contacts
Denise Kelley
Writer/Editor
denise.kelley@nichols.edu
508-213-2219