Nichols College and Seven Hills Foundation Launch Innovative Educational Partnership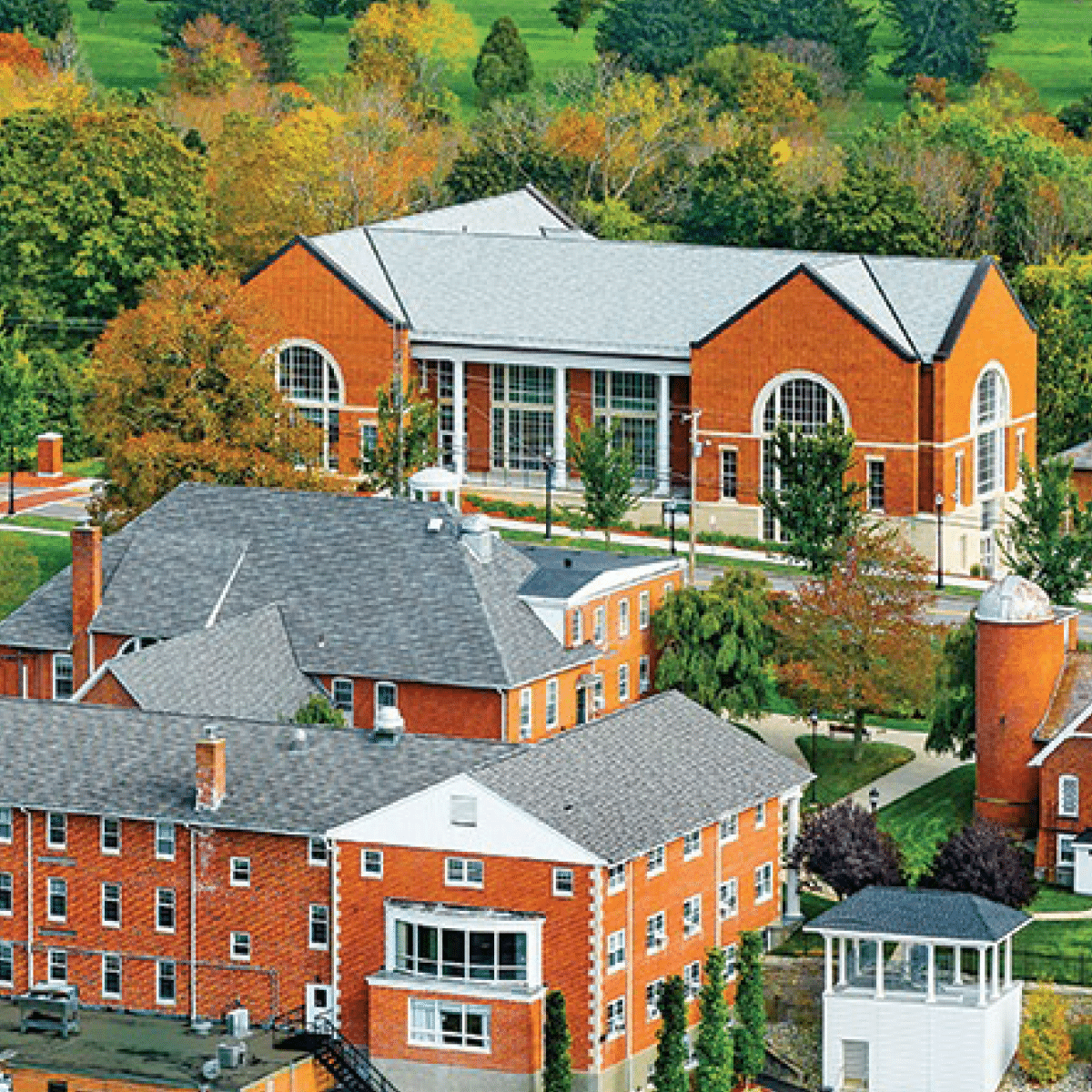 For Immediate Release:
DUDLEY, Mass. – Nichols College today announced a new partnership with Seven Hills Foundation that will offer the Foundation's employees an enhanced opportunity to pursue master's, bachelor's and certificate programs at the region's top-rated business school.
Employees of the global health and human services agency, headquartered in Worcester, Mass., will now be able to enroll in online programs at Nichols College and take advantage of a 20% tuition discount.
The Graduate School at Nichols College offers an MBA, Executive MBA, Master of Science in Counterterrorism, Master of Science in Organizational Leadership, and Master of Science in Accounting. The College also offers a wide range of bachelor's degrees and certificate programs, including programs in high demand and emerging fields such as cybersecurity, healthcare management, intelligent automation, and business analytics.
"Nichols College is deeply committed to Central Massachusetts and its citizenry, and is excited to proactively make higher education affordable and accessible to Seven Hills staff throughout New England and beyond," said Nichols College Provost Daniel Borgia, Ph.D. "This partnership reflects the College's desire to partner with the region's top companies and organizations, and to bring Nichols' exemplary education to professionals wherever they seek to learn."
"We are truly excited about this new partnership with Nichols College that will offer Seven Hills employees an opportunity to pursue a fully accredited college degree," said Marilyn Lopez, Vice President of Human Resources at Seven Hills. "This new employee benefit will provide our staff with the extraordinary opportunity to study at Nichols College for both undergraduate and graduate degrees, as well as certificate programs at a reduced tuition rate."
About Nichols College
Nichols College has earned business accreditation from the prestigious Association of Advance Collegiate Schools of Business (AACSB International), the longest serving global accrediting body for business schools and the largest business education network connecting learners, educators, and businesses worldwide. Founded in 1815, Nichols College transforms today's students into tomorrow's leaders through a dynamic, career-focused business and professional education. Nichols offers real-world learning focused on professional depth – combined with vibrant living, competitive athletics, and an unmatched alumni advantage – equipping students to exceed their own expectations. www.nichols.edu
About Seven Hills Foundation
Seven Hills Foundation now stands as one of the most dynamic and comprehensive health and human services agencies in the country. With over 235 locations in Massachusetts, Rhode Island, New Hampshire and eight countries abroad, Seven Hills is the premier provider of comprehensive supports for people with significant life challenges. www.sevenhills.org
Media Contacts
Denise Kelley
Writer/Editor
denise.kelley@nichols.edu
508-213-2219