Pieczysnki named interim president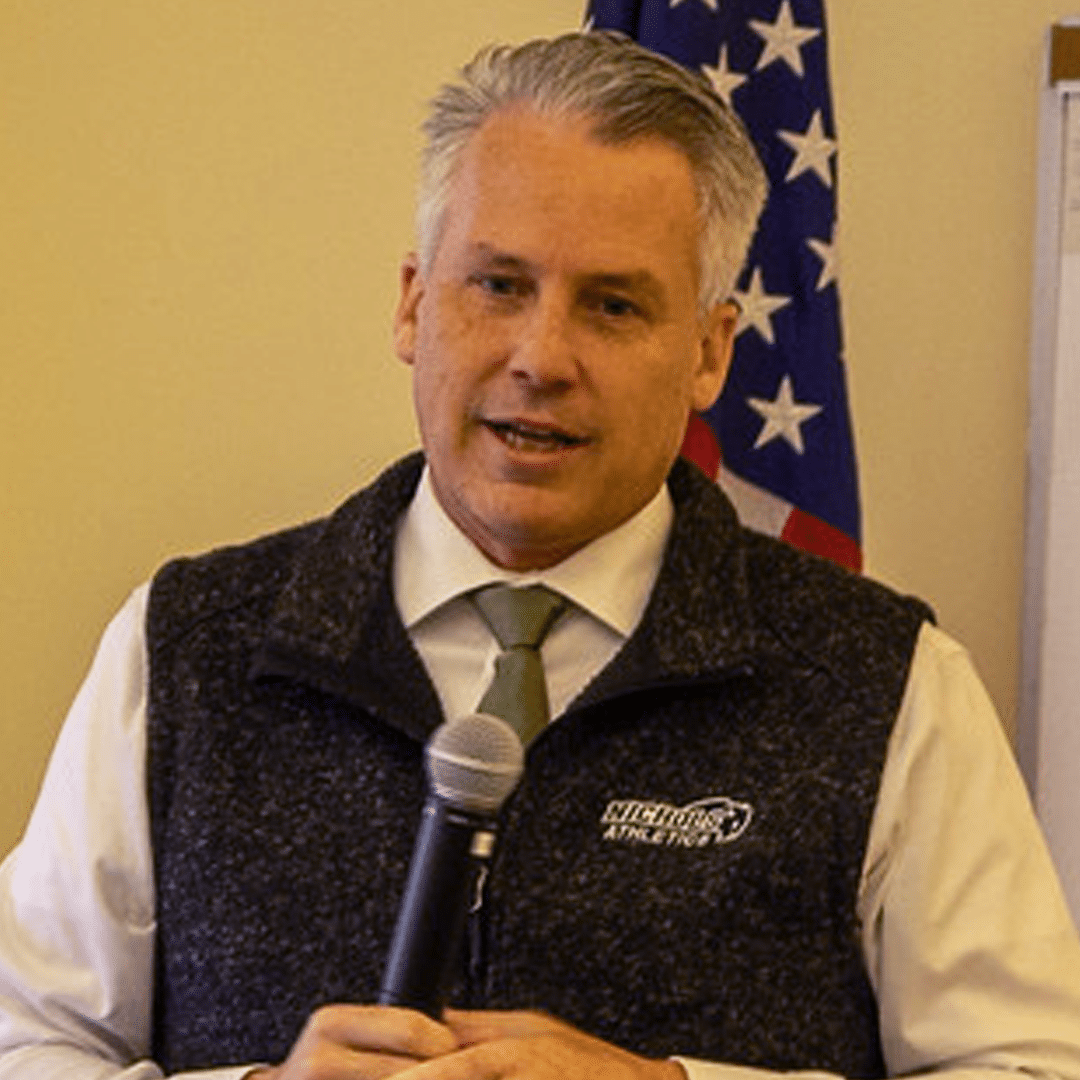 The Nichols College Board of Trustees has announced that Acting President and Vice President for Advancement Bill Pieczynski has been named interim president, effective immediately. The full Board unanimously approved Bill's appointment at its meeting on Thursday, October 12, and is excited that he is available to lead the College through this period of transition.
Bill has a long and distinguished career at Nichols, working closely with faculty, staff and students across academic disciplines and campus-wide departments. He joined the College as director of the Nichols Fund in 2006, where he was charged with expanding the President's Society, generating annual funds, and overseeing alumni relations. Bill was named vice president for advancement in 2010 when he oversaw the successful completion of the College's bicentennial campaign, Securing a Legacy of Leadership, which raised $66 million to support capital projects, endowment, and brand-elevating curricular and co-curricular initiatives. The campaign was the largest in the College's history, generating a record number of multimillion-dollar gifts, and far surpassed the campaign's initial goal of $45 million.
Under Bill's leadership, Nichols has set new standards for overall giving, President's Society giving, giving percentage and number of donors. During his tenure, Bill has been instrumental in securing contributions to support new building projects. Among them the Fels Student Center, Nichols Innovation Center, and major renovations and upgrades to athletic facilities and Lombard Dining Hall. The number of endowed scholarships rose from 16 to 98. In addition, the College has received numerous major gifts for new experiential learning programs such as the Nichols Consulting Group, the student-managed Thunder Fund, the Center for Intelligent Process Automation, and co-curricular initiatives such as the Susan West Engelkemeyer Institute for Women's Leadership and the Emerging Leaders Program.
Bill began his career in fundraising at his alma mater, Catawba College. He and his wife, Lana, have three sons and reside in Fiskdale, Mass. The Board will soon begin the process of searching for a new president and will share more information when it is available.
About Nichols College
Nichols College has earned business accreditation from the prestigious Association to Advance Collegiate Schools of Business (AACSB International), the longest serving global accrediting body for business schools and the largest business education network connecting learners, educators, and businesses worldwide. Founded in 1815, Nichols College transforms today's students into tomorrow's leaders through a dynamic, career-focused business and professional education. Nichols offers real-world learning focused on professional depth – combined with vibrant living, competitive athletics, and an unmatched alumni advantage – equipping students to exceed their own expectations. To learn more about Nichols College, visit www.nichols.edu.
Media Contact:
Denise Kelley
Marketing and Communications Writer/Editor
508-213-2219