Nichols College surges into US News Best Colleges rankings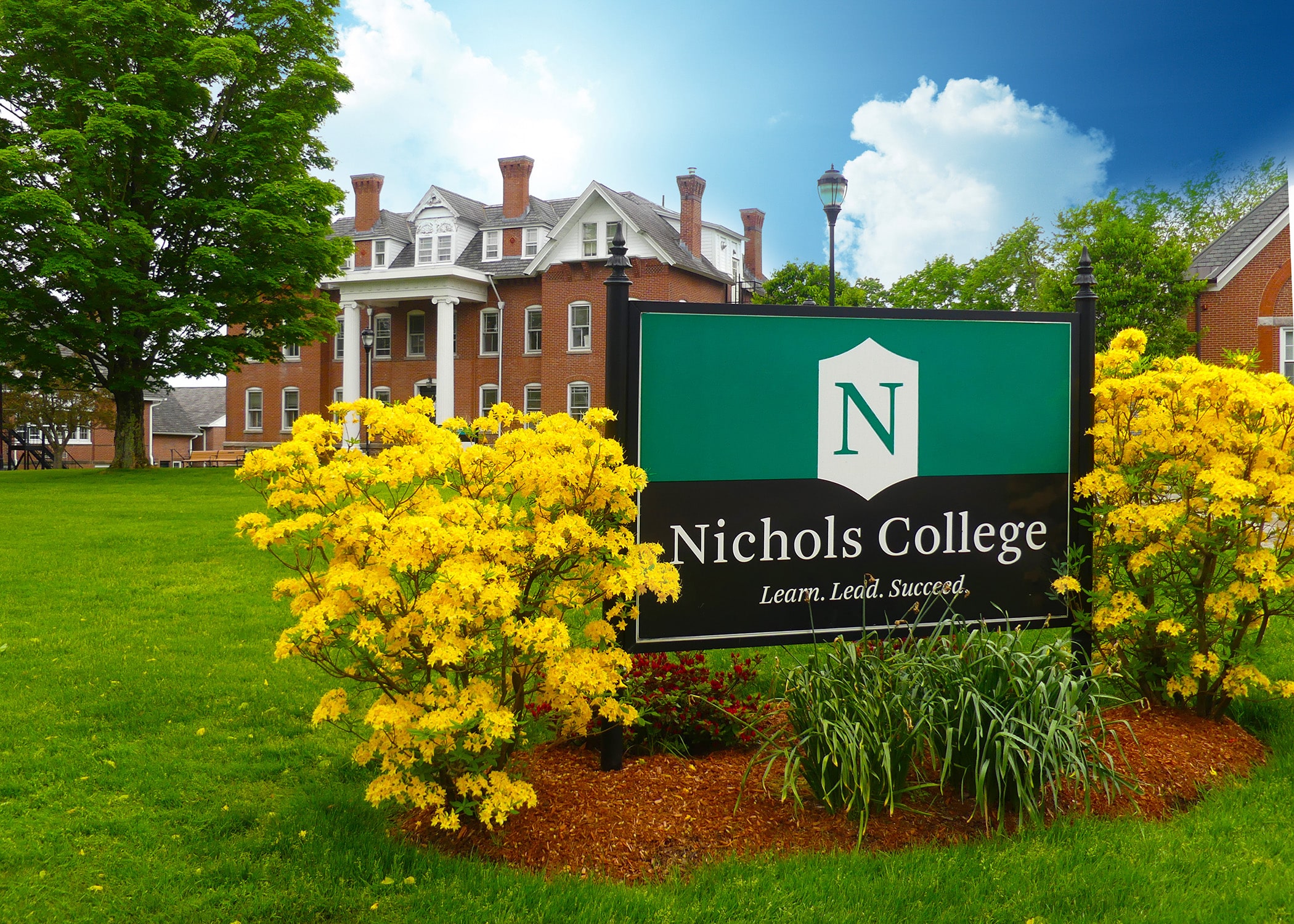 DUDLEY, MA – Nichols College has earned recognition in the 2022-23 US News & World Report Best Colleges rankings.   In the competitive Regional Universities North category, the college was ranked #34 as a Top Performer in Social Mobility and #121 overall out of a pool of 181 ranked institutions.  The Regional Universities-North category covers a geographic area from Maryland to Maine, a region densely populated by institutions of higher education. 
The US News rankings consider a variety of factors to provide students and parents with an objective basis to compare institutions and help guide college selection. Factors include Academic Reputation, Admissions Selectivity, Graduation and Retention Rates, Pell Grant Graduation Rates, Faculty Composition Metrics and Alumni Giving.
The Social Mobility ranking is an indicator of an institution's ability to educate, graduate and ultimately employ economically disadvantaged students as measured by Pell Grant eligibility.
Nichols President Glenn M. Sulmasy, JD, LL.M, lauded the news: "This segment of the college student population has been cited as a national priority by political leaders of both parties, and this recognition in US News reflects the hard work of the entire Nichols community who work closely with each and every student to deliver a high quality, broad-based business education that prepares them for lifelong success worldwide."
Nichols is now embarking on a new phase in its 200+ year history with development of the Embracing Greatness strategic plan. The plan, currently in development in consultation with members of the Nichols community, will outline a growth strategy to establish new institutional priorities for academic and student life programming, athletics, campus facilities and fundraising.
---
About Nichols College
Within a supportive community, Nichols College transforms today's students into tomorrow's leaders through a dynamic, career-focused business and professional education.
Media Contacts
Denise Kelley
Writer/Editor
denise.kelley@nichols.edu
508-213-2219