Nichols College supports veteran cause with 22 laps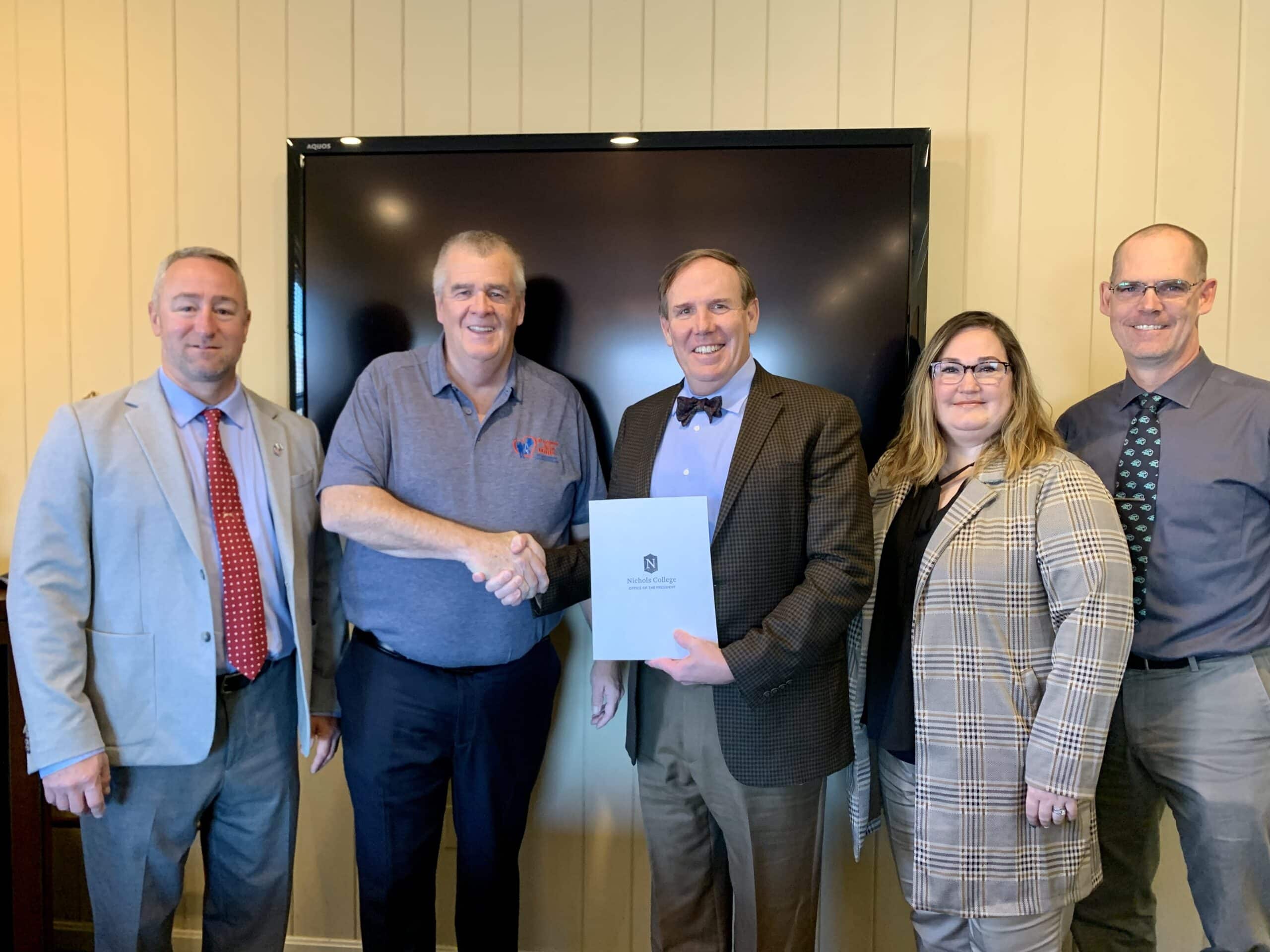 DUDLEY, Mass. – Nichols College President Glenn M. Sulmasy, JD, LL.M, presented donations totaling more than $1,600 to Bill Moore, founder, CEO and president of Project New Hope Inc., representing funds raised from the college's annual Sweat for Vets 22 Laps event held on November 10.
The charity event, which is sponsored by the Veteran and Military Services group at Nichols, has been a campus tradition since 2019. Participants, comprising students, faculty, staff, alumni and community members, take a 22-lap run or walk around the track on Vendetti Field. They and others are encouraged to donate $22 to the cause.
The significance of the 22 laps is that, according to the Veteran Administration, 22 veterans are lost to suicide each day.
Founded in 2011, Project New Hope Inc. is a Worcester-based nonprofit organization that provides services and resources to veterans, service members and their families, such as therapeutic retreats, food and baby care pantries, and other humanitarian programs.
---
About Nichols College
Within a supportive community, Nichols College transforms today's students into tomorrow's leaders through a dynamic, career-focused business and professional education.
Media Contacts
Denise Kelley
Writer/Editor
denise.kelley@nichols.edu
508-213-2219