Nichols College names new dean of students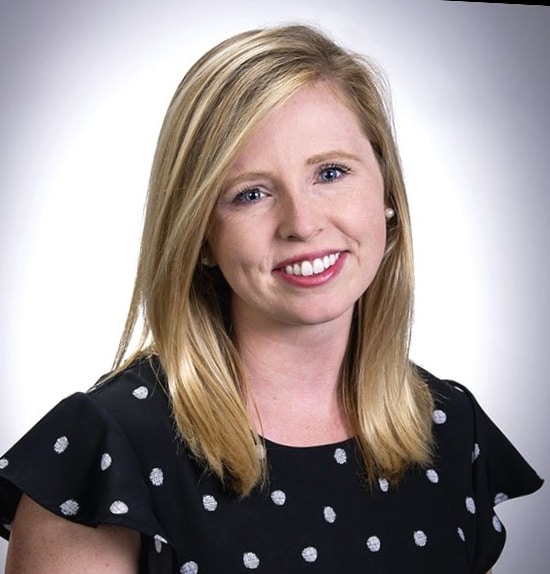 DUDLEY, Mass. – Nichols College President Glenn M. Sulmasy, JD, LL.M., has announced the appointment of Hillary J. Theofane as dean of students, effective April 20, 2022. She is coming to Nichols from Assumption University, where she serves as director of community standards.
"Hillary has an extensive background in promoting awareness and compliance with community standards as well as the policies and procedures intended to ensure academic integrity," said Sulmasy. "I look forward to working with her as a member of my cabinet as we continue to shape a learning and living environment focused on student wellness, safety and success."
Prior to Assumption, Theofane was the coordinator of community standards and integrity at Carnegie Mellon University and assistant resident director at Syracuse University. Through these roles, she supported the growth of innovative residential communities, promoted student involvement in the revision of internal policies, and assisted in the creation of robust educational models to promote wellness, including bystander intervention training.
"I am thrilled to be joining the Nichols College community during this exciting time," said Theofane. "I look forward to working closely with President Sulmasy to provide an experience that supports, engages, and inspires our students. We are committed to creating a community that fosters holistic wellness and the development of skills to succeed in a diverse, global society."
A resident of Holden, Mass., she earned a BA in legal studies and psychology at the University of Massachusetts Amherst and an MS in higher education administration at Syracuse University.
---
About Nichols College
Within a supportive community, Nichols College transforms today's students into tomorrow's leaders through a dynamic, career-focused business and professional education.
Media Contacts
Denise Kelley
Writer/Editor
denise.kelley@nichols.edu
508-213-2219