Naomi Plante '07: Educational Investment Unlocks Keys To The World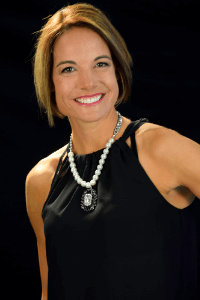 Naomi Plante '07 grew up in Phoenix, Ariz., but summers spent in Massachusetts introduced her to not only the east coast lifestyle, but professional opportunities as well. She started working with Bose Corporation at its Framingham-based headquarters in 2001.
Plante learned and advanced quickly, starting in loss prevention, but wanted to invest in her education as she hadn't yet in the traditional way of many of her peers. With her employer's financial support, she enrolled at Nichols College in 2005 and spent the next two years completing her ABA in an evening accelerated program. "My education at Nichols provided a confidence in my career that I didn't have before," she says. In addition to her degree, she sought certifications that helped her to self-promote internally and gain new experience to the senior-level position she holds today as a program and project manager for customer service globally.
In this role, she has traveled to China, Dubai, Australia, India and Portugal. Recently, her teamwork brought her to the Netherlands 20 times over two years. Though there is no scheduled upcoming travel, her professional experience abroad has encouraged personal growth with a deep appreciation of the cultures and cuisine overseas. Development and implementation of an enhanced online presence proved timely with the pandemic. Finance and technology are "working together more than ever" to adjust to changes and challenges in the US and internationally that may impact the customer experience.
Along with pursuing continued education, Plante's advice to young professionals and current students would be to never underestimate the value of communication skills. "The most effective team members have to communicate clearly, no matter what their specialty is." She shared the example of how some of her IT colleagues, whose main responsibility is coding, are still accountable to presenting and communicating in biweekly timelines. Her teams utilize the Scrum framework to solve problems and optimize their brand.
Her journey at Bose has evolved organically over the last 19 years, and she looks forward to the future without set plans, except maybe relocation to warmer year-round climates further down the road. Outside of work, her family has been one of many to add gardening to their 2020 hobbies. Plante looks forward to getting back to fitness competition, a commitment she has enjoyed in the past. She resides in Central Massachusetts with her husband and his two sons.
---
About Nichols College
The mission of Nichols College is to educate and enlighten students to capitalize on their ambitions and to become impactful, forward looking global leaders.
Media Contacts
Susan Veshi
AVP, Advancement and College Communications
susan.veshi@nichols.edu
508-213-2227