Nichols College appoints Suzanne B. Hofmann as VP of Marketing and Communications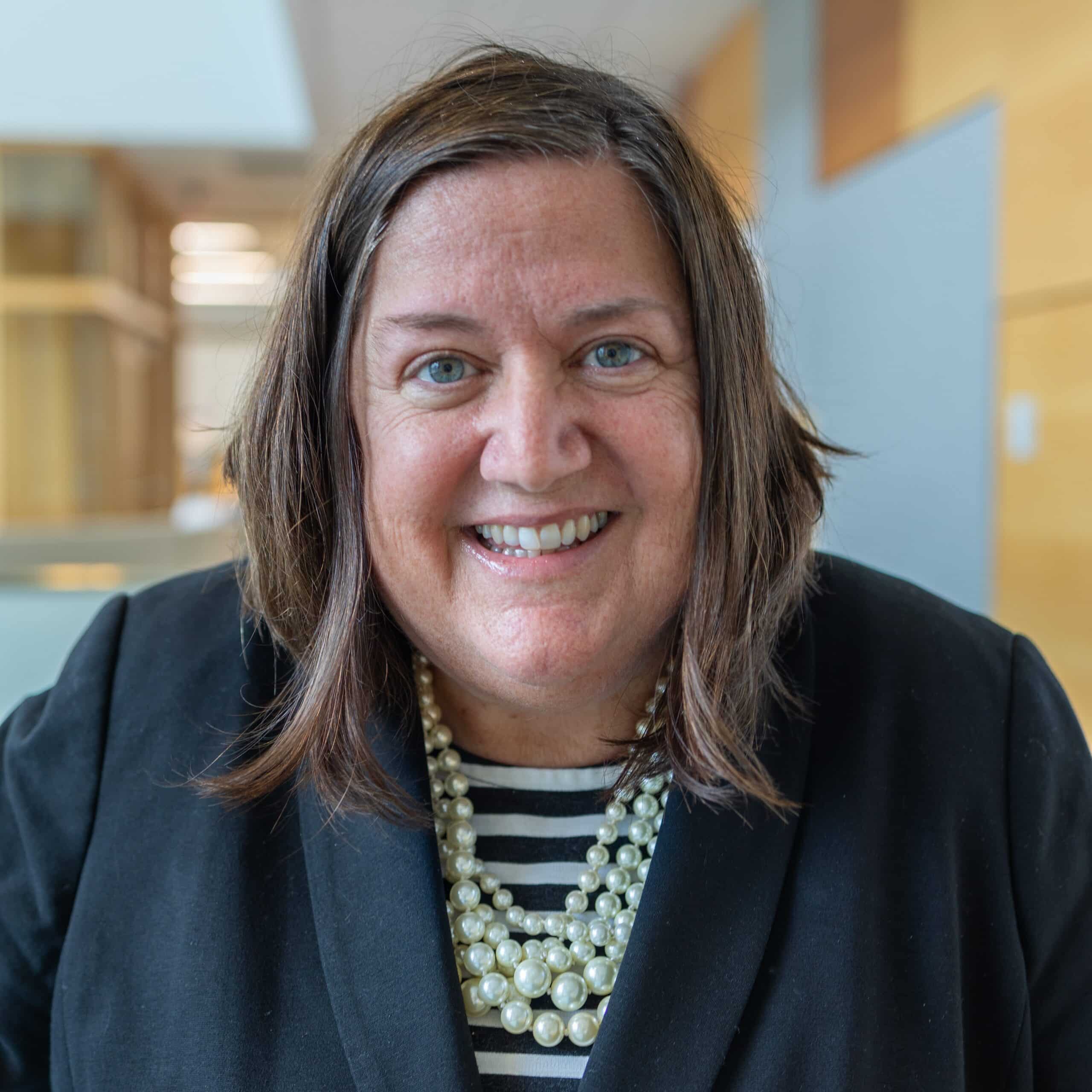 For Immediate Release:
DUDLEY, Mass. – Nichols College President Glenn M. Sulmasy, JD, LL.M, has announced the appointment of Suzanne B. Hofmann as Vice President for Marketing and Communications, effective July 3, 2023. Hofmann, who brings over 25 years of higher education marketing and communications experience, will add a strong depth of knowledge and expertise to President Sulmasy's senior leadership team and play an instrumental role in supporting the strategic priorities outlined in the College's new Embracing Greatness strategic plan.
Most recently, Hofmann served as Senior Director for Executive Communications at College of the Holy Cross in Worcester, Mass., as well as Senior Writer and Strategic Communications Advisor for the Office of the President at the University of Richmond in Richmond, Va., where she also served as Special Assistant to the Vice President for Planning and Policy. In these roles, she was the primary speechwriter, secured national and international media placements, assisted in strategic planning and executed special projects. Previously, she served as Assistant Vice President of Advancement Communications and Marketing at Merrimack College in Andover, Mass., where she oversaw the annual giving, donor and alumni relations teams and managed class reunions. She has led communications teams at the University of Buffalo, Lehigh University and The Governor's Academy, and brings years of marketing and communications consulting experience for nonprofits and family offices.
"Sue is a seasoned leader with deep experience in creating and executing integrated marketing communications strategies that will raise the College's visibility, advance our brand and promote our distinctive strengths," said Sulmasy. "I am thrilled she will be joining us at Nichols as we continue to achieve the collective vision outlined in our Embracing Greatness strategic plan, and I am excited by the leadership she will bring to showcasing the Nichols story in ways that connect with our audiences and advance our goals and educational mission."
The Embracing Greatness strategic plan will position the College for growth and transformation. It includes review and renewal of academic and athletic programming, infrastructure updates and forthcoming development campaigns. Today, with the College's strategic expansion of programs in new technologies and experiential learning, Nichols is already gaining increased recognition. The College recently reported a recording-breaking Class of 2027, which will be one of the largest classes in 15 years, featuring significantly higher GPA, increased numbers of resident students, and more. Hofmann will play a key role in building on the College's momentum and accelerating the expansion of the College's prominence.
At Nichols, Hofmann will oversee Nichols' marketing, communications and branding efforts and shape strategies that will amplify the College's standing regionally and nationally, and she will identify new marketing opportunities and develop and implement marketing initiatives to build and strengthen the College's brand. She will also be engaged with sharing the story of the Embracing Greatness strategic plan and its commitment to creating career-ready leaders through a transformative, real-world education.
"I am humbled and delighted to be joining President Sulmasy and the Nichols community as the College launches a strategic plan that's innovative, aspiring and relevant," said Hofmann. "Nichols College is deeply committed to its mission as a residential business school that graduates ethical leaders equipped with compatible skills. It's a compelling and energizing mission, and one that I look forward to amplifying by promoting the College's distinctive strengths and propelling the Nichols brand."
Hofmann holds a Master of Nonprofit Studies degree from the University of Richmond and a Bachelor of Arts degree in English from the University of Maine. She and her husband, Glenn, reside in Northborough, Mass.
About Nichols College
Nichols College has earned business accreditation from the prestigious Association of Advance Collegiate Schools of Business (AACSB International), the longest serving global accrediting body for business schools and the largest business education network connecting learners, educators, and businesses worldwide. Founded in 1815, Nichols College transforms today's students into tomorrow's leaders through a dynamic, career-focused business and professional education. Nichols offers real-world learning focused on professional depth – combined with vibrant living, competitive athletics, and an unmatched alumni advantage – equipping students to exceed their own expectations. www.nichols.edu
Media Contacts
Denise Kelley
Writer/Editor
denise.kelley@nichols.edu
508-213-2219