High School Freshmen Inducted Into Nichols Honors Academy
Dudley, Mass. – Nichols College inducted its newest class of high school students to the Nichols Honors Academy (NHA) on September 12. NHA was launched in 2014, with funding from Jerry and Marilyn Fels, to encourage high school students to pursue higher education through college-level courses, activities, and responsibilities.
The inductees – 23 freshmen from Bartlett High School in Webster and 11 freshmen from Northbridge High School – toured the Nichols campus where they will participate in workshops and experience college life over the next four years. Students will also have the opportunity to take college courses offered by Nichols.
During the ceremony, students were welcomed by Nichols President Susan West Engelkemeyer and Academic Affairs Vice President Mauri Pelto who urged this newest cohort to challenge themselves and invest time in courses where they find the most passion.
This year's inductees were also joined by their predecessors – sophomores from Northbridge, which is in its second year of NHA and seniors from Bartlett, which is in its fifth year. The seniors were recognized in a closing ceremony.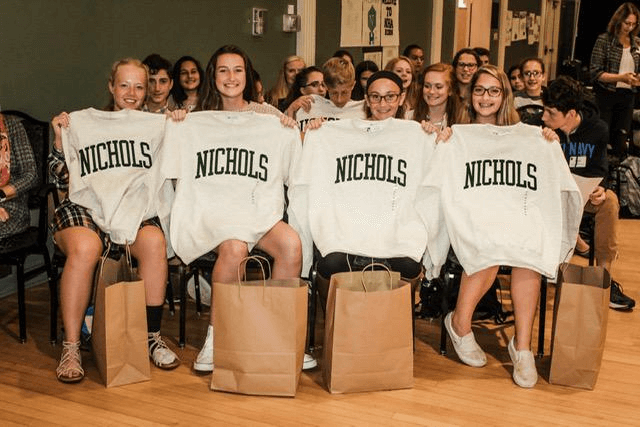 ---
About Nichols College
The mission of Nichols College is to educate and enlighten students to capitalize on their ambitions and to become impactful, forward looking global leaders.
Media Contacts
Susan Veshi
AVP, Advancement and College Communications
susan.veshi@nichols.edu
508-213-2227