Fortune 500 marketing chief to speak at Nichols College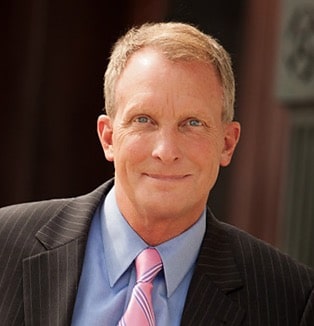 DUDLEY, Mass. – Michael E. LaBroad, one of the country's top marketing executives, will be speaking on "Connecting and Engaging in these Challenging Days" at Nichols College on Monday, March 28, at 7 p.m. in the Daniels Auditorium. The event is free and open to the public.
LaBroad will talk about engaging with customers even during the most difficult times He will share stories from his marketing successes at Anheuser-Busch, National Hockey League, Bass Pro Shops and others, as well as his expertise in developing the brand of YOU.
LaBroad has successfully led the sales and marketing efforts of Fortune 500 companies, serving in the senior roles of chief marketing officer, chief creative officer, chief political officer, chief strategy officer and chief sales officer. His extensive marketing experience comprises consumer products, entertainment, retail, pro sports, energy, high-tech, start-ups and media. In addition to the brands noted above, he has worked for the Rural Media Group in Omaha, Neb., Huwa Enterprises in Denver, Colo., and Egan-Anderson in Springfield, Mo.
LaBroad has received national awards for creative excellence and is credited with popular Super Bowl ads for Anheuser-Busch.
A native of Massachusetts, LaBroad currently lives in Omaha but travels extensively doing public speaking, conducting university seminars, helping start-ups be successful and guiding small business to the next level.
He was educated at Western New England University and The Wharton School at the University of Pennsylvania.
---
About Nichols College
Within a supportive community, Nichols College transforms today's students into tomorrow's leaders through a dynamic, career-focused business and professional education.
Media Contacts
Denise Kelley
Writer/Editor
denise.kelley@nichols.edu
508-213-2219