New scholars join Nichols faculty
(New faculty from left: Funda Sarican, Ph.D., Shelby Masse, Ph.D.)
Two new faculty hires with expertise in data science and sport management are joining the Nichols College community. The new faculty members are dedicated educators who are researchers and contributors to the academic discourse in their fields, and they bring applicable industry experience.
"We are thrilled to welcome these two outstanding women to our faculty ranks," said Jean Beaupre, Ed.D., Dean of the School of Business. "Both (Funda and Shelby) bring impressive scholarly achievement and industry experience, and are equally dedicated to the success of our students."
The new faculty include: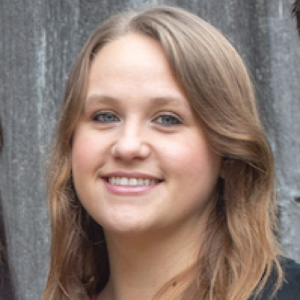 Shelby Masse, Assistant Professor of Sport Management, holds her Ph.D. in Learning, Leadership and Education Policy with a concentration in Sport Management earned at the University of Connecticut. Her research interests include gender equity in sport, women in leadership, organizational leadership, organizational behavior, sociocultural learning and informal learning, and she has presented at various conferences, including the North American Society for Sport Management Conference. Dr. Masse also serves as Assistant Women's Soccer Coach at Nichols College, a role she has held since 2017. She has more than 13 years of coaching experience, which includes serving as U17 Head Coach for Connecticut ODP (Olympic Development Program). She earned her M.A. in Curriculum and Instruction and her B.A. in History from UConn, as well as her B.A. in Secondary Education from the University of Hartford.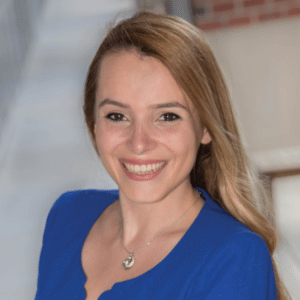 Funda Sarican, Assistant Professor of Marketing, earned a Ph.D. in Business with a focus on Business Analytics at Bentley University. Her research endeavors are primarily focused on the sharing economy, specifically exploring the multifaceted dynamics influencing pricing within this innovative landscape. She has presented at various conferences and annual meetings, including the Northeast Decision Sciences Institute Annual Conference. Before joining Nichols College, Dr. Sarican held the position of Senior Data Scientist at Dell EMC, gathering over a decade of experience in advanced data analytics and visualization. Before that, Dr. Sarican was a strategic analyst at leading marketing agency MullenLowe, where she applied advanced analytics to help clients achieve their goals. She earned her M.S. in Marketing Analytics from Bentley University and her B.S.B.A. from the State University of New York and Istanbul Technical University.
Nichols College started the fall semester on August 28.
About Nichols College
Nichols College has earned business accreditation from the prestigious Association of Advance Collegiate Schools of Business (AACSB International), the longest serving global accrediting body for business schools and the largest business education network connecting learners, educators, and businesses worldwide. Founded in 1815, Nichols College transforms today's students into tomorrow's leaders through a dynamic, career-focused business and professional education. Nichols offers real-world learning focused on professional depth – combined with vibrant living, competitive athletics, and an unmatched alumni advantage – equipping students to exceed their own expectations. www.nichols.edu
Media Contacts
Denise Kelley
Writer/Editor
denise.kelley@nichols.edu
508-213-2219