Dudley native and Nichols College alumnus commits $100,000 to support local scholarships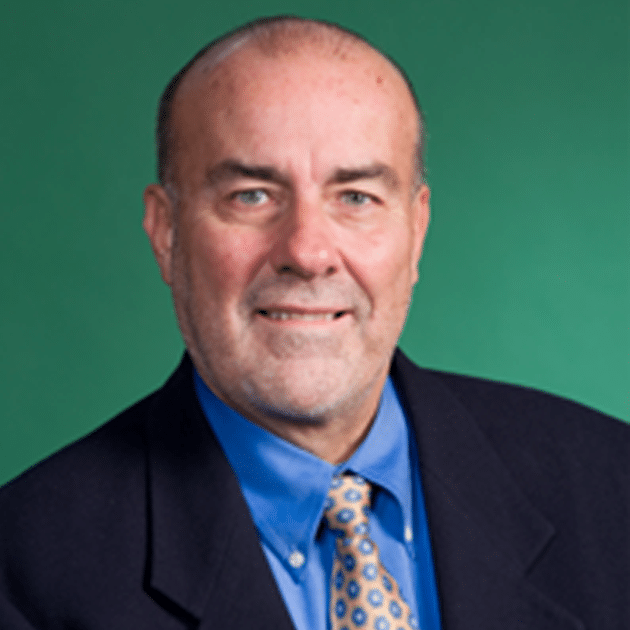 DUDLEY, Mass. – Ed Donahue, a 1972 graduate and trustee of Nichols College, has committed $100,000 to support scholarships for students from Dudley, Mass., and the surrounding towns.
"Mr. Donahue is an exemplary alumnus, who, for more than 50 years, has consistently given back to Nichols as an exceedingly generous donor and a dedicated and trusted adviser," said Nichols President Glenn M. Sulmasy, JD, LL.M. "I am especially grateful for his deepening commitment to supporting local students in their pursuit of educational and career success."
Donahue, who has been a college trustee since 2013, is a long-time supporter of Nichols, including the establishment of scholarships for both undergraduate and graduate students. With this latest contribution, he is adding to an endowed scholarship that he and his wife created in 2017, the Ed Donahue '72 and Karen Jankowski Endowed Scholarship, which is awarded to a local commuter student studying accounting or finance. He is also establishing an annual scholarship to propel financially challenged upper-class students toward the graduation finish line.
"Students who have worked so hard to get to their junior year only to be forced to drop out or delay their college education because of financial hardship is an extremely unfortunate situation," said Donahue. "I feel that the annual scholarship can provide financial support for such students and give them the opportunity to continue their education and receive their well-earned and deserved degrees."
A native of Dudley, Donahue is retired and resides in Houston, Texas, where he spent 36 years in the oil and gas industry, as CFO for TransTexas Gas Corp., Elk Resources Inc., and as senior vice president and CFO for Vitruvian Exploration LLC.
About Nichols College
Nichols College has earned business accreditation from the prestigious Association to Advance Collegiate Schools of Business (AACSB International), the longest serving global accrediting body for business schools and the largest business education network connecting learners, educators, and businesses worldwide. The mission of Nichols College is to transform today's students into tomorrow's leaders through a dynamic, career-focused business and professional education. Nichols offers real-world learning focused on professional depth – combined with vibrant living, competitive athletics, and an unmatched alumni advantage – equipping students to exceed their own expectations.
Media Contacts
Denise Kelley
Writer/Editor
denise.kelley@nichols.edu
508-213-2219