Dean at Bryant Zhuhai campus named provost at Nichols College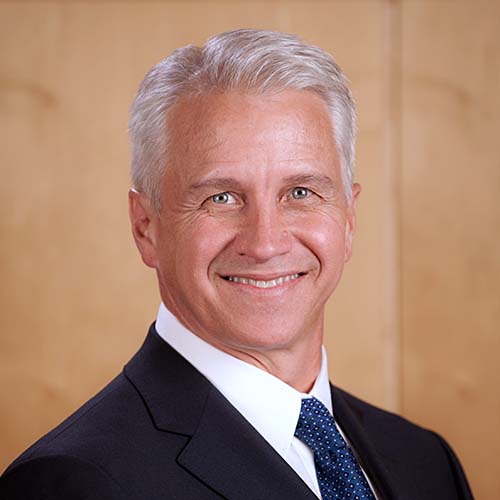 DUDLEY, Mass. – Nichols College has appointed Daniel J. Borgia, PhD, dean and professor of finance at Bryant University-BITZH, as provost, to start on April 1, 2022.
"Dan is a seasoned and versatile institutional leader who will bring Nichols College to the forefront of curricular innovation, engagement, and impact," said Nichols College President Glenn M. Sulmasy, JD, LL.M. "His vast international experience and scholarship will advance our mission of creating global leaders."
At Bryant University-BITZH, a joint cooperative program between Bryant and Beijing Institute of Technology Zhuhai, Borgia oversees all aspects of academic leadership, including program planning, development and management, a position he has held since 2017. Previously, he was dean of the Richard J. Wehle School of Business at Canisius College, associate dean in the College of Business at the University of Idaho, initial associate dean at Nottingham University Business School China, founding faculty member at Florida Gulf Coast University and founding Director of its Institute of Chinese Studies.
"I am incredibly honored to be named provost at such an important time in Nichols College history," said Dr. Borgia. "I am excited about the contributions that I believe I can make to this great institution and look forward to working with President Sulmasy and all members of the college community to provide our students with an outstanding education, place graduates in significant professional roles, and help Nichols realize its full potential and advance its national and international reputation."
A former China Fulbright Scholar, Borgia has written extensively on international business and finance with reference to China, working capital financing, entrepreneurial finance, and financial education. He is a prolific author and co-author with close to 100 peer-reviewed articles, presentations, and proceedings.
Borgia received his PhD at Kent State University, his MBA at Gannon University, and his BS at Cornell University.
He succeeds Mauri Pelto, PhD, who transitioned from vice president of academic affairs to the role of associate provost and special advisor to the president for accreditation and assessment.
---
About Nichols College
Within a supportive community, Nichols College transforms today's students into tomorrow's leaders through a dynamic, career-focused business and professional education.
Media Contacts
Denise Kelley
Writer/Editor
denise.kelley@nichols.edu
508-213-2219