Bruins GM Don Sweeney to deliver Nichols College graduation address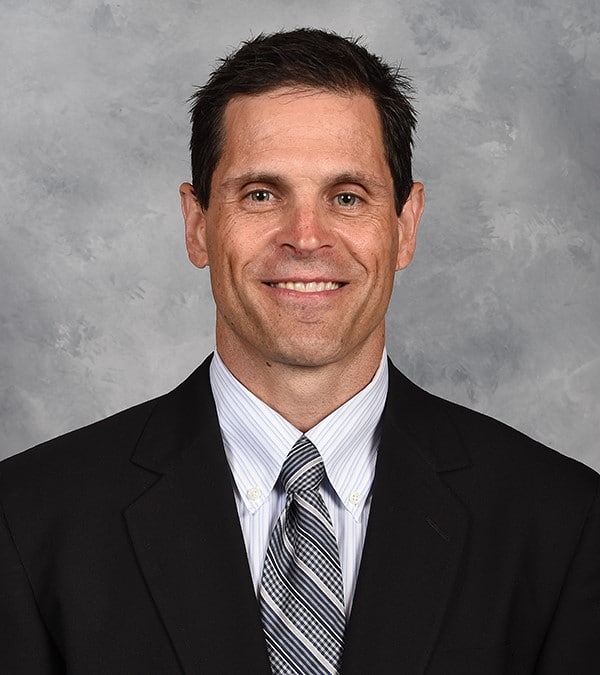 DUDLEY, Mass. – Nichols College has announced that Don Sweeney, general manager of the Boston Bruins, will be the keynote speaker at its 2022 Commencement exercises on Saturday, May 7, at 10 a.m. at the DCU Center in Worcester. He will receive an honorary degree, along with Gail Carberry, Ed.D., retired president of Quinsigamond Community College, and Rick Green, co-founder and CEO of 1A Auto.
"Mr. Sweeney's distinguished and successful career with the Bruins, beginning with his 15 seasons as a defenseman and rising through the front office ranks to GM, is a tale of talent, grit, loyalty, and leadership which is sure to inspire and inform our graduates as they take their next steps toward achieving their own professional goals," said Nichols College President Glenn M. Sulmasy, JD, LL.M.
Sweeney, whose son Jarrod will be among those graduating, is in his seventh season as the Bruins General Manager, overseeing all aspects of the team's hockey operations and serving as an alternate governor on the NHL's Board of Governors. The team's record with Sweeney at the helm is 303-156-61 for a .583 win percentage. Among general managers credited with at least 250 regular-season games since the start of the 2015-16 season, Sweeney ranks second in wins behind Brian MacLellan in Washington and fourth in win percentage. He was voted by his peers as the NHL's General Manager of the Year in 2018-19, as the club compiled the third-best record in the NHL and advanced to the Stanley Cup Final, and the club won the President's Trophy with the league's best record in 2019-20.
Sweeney began his association with the Bruins as the team's eighth pick, 166th overall, in the 1984 NHL Entry Draft and moved through the organization as a player for 15 seasons of his 16 seasons in the NHL, playing in 1,115 NHL games. Returning to the Bruins in 2006, Sweeney has served in various front office capacities, including director of player development, director of hockey operations, and assistant general manager, before being named general manager in 2015.
Sweeney earned a degree in economics from Harvard University, where he played four seasons of college hockey, receiving both NCAA East All-American and ECAC First Team All-Star honors, and twice playing in the Frozen Four including the 1986 NCAA Finals.
He and his wife Christine have twin sons, Jarrod and Tyler.
---
About Nichols College
Within a supportive community, Nichols College transforms today's students into tomorrow's leaders through a dynamic, career-focused business and professional education.
Media Contacts
Denise Kelley
Writer/Editor
denise.kelley@nichols.edu
508-213-2219