Nichols College Announces Level 1 Certification for International Tutoring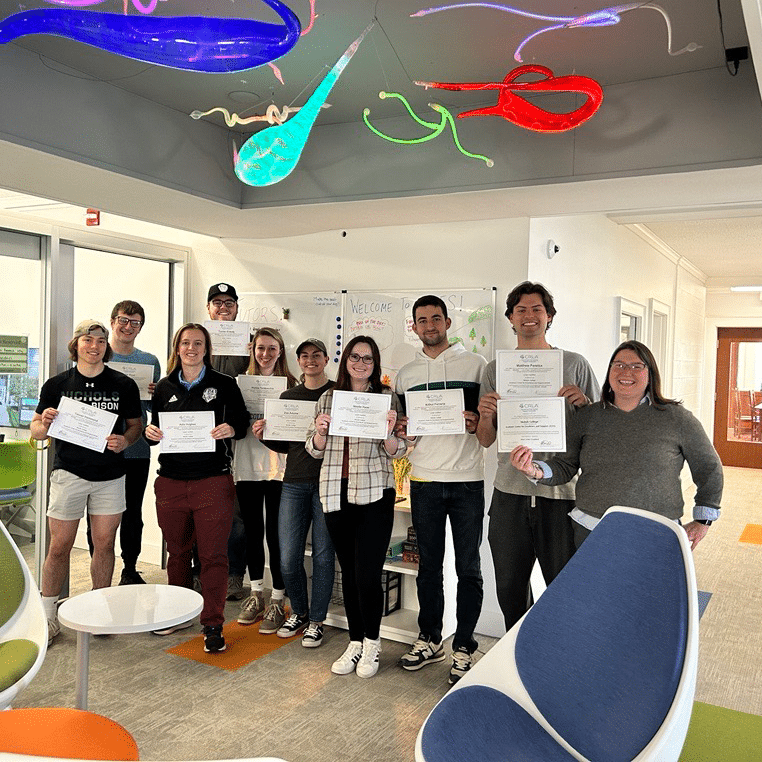 DUDLEY, Mass. – Nichols College is pleased to announce that the Academic Center for Excellence and Support (ACES) has been awarded certification as a Level 1 certified tutor training program by the internationally recognized College Reading and Learning Association (CRLA).
For more than thirty years CRLA has been a leader in learning assistance, reading, and academic support programs with almost 1,300 members and over 2,000 certified training programs worldwide. Nichols ACES developed a tutor training program that meets CRLA's rigorous standards and has successfully completed the International Tutor Training Program Certification (ITTPC) peer review process, which guides Level 1 certification. Achieving certification means that ACES has met CRLA's high standards for tutor selection, training, direct service, and evaluation as an integral part of their overall tutoring program.
ACES assists students in developing the necessary skills and strategies for successful learning and realizing their academic goals. Their primary goal is to help Nichols College students reach their academic potential through peer assistance. All student tutors go through extensive training toward international certification and must maintain at least Level 1 CRLA certification. They must also maintain a minimum of a 3.3 GPA at Nichols. Many are also Resident Assistants, leaders of Student Government, Teaching Assistants, and more.
Kristen Malinowski-Paine, the Director of Academic Center for Excellence and Support (ACES), is excited to see ACES' hard work being recognized.
"We're so proud that our center is now recognized and is on the same wavelength as prestigious colleges who are also all recognized by CRLA. Being internationally recognized for the way we train our tutors is a big accomplishment for Nichols."
Zoe Adams '23, accounting major and tutor at Nichols, concurs.
"We were always a great tutoring center, now we have the certification to prove it!"
For more information on ACES, please visit https://www.nichols.edu/aces, or contact 508-213-2232 or aces@nichols.edu.
Pictured above: CRLA certification