5k Walk: Run With The Herd
By: Hope Rudzinski '20, English & Communications Major
Embracing Bison Pride and carrying it through the Nichols College Graduate Program is what Amanda White, Marc Creegan, and student Ashley Marcum hope to accomplish.
White is a graduate student success coach and associate faculty member at Nichols from Dudley, Mass. Her colleague Creegan is an adjunct professor for Operations Management and Cost Control in the MBA Program from Charlton, Mass.
White, who earned dual MBA and MSOL degrees at Nichols, and Creegan, who earned BS, MBA and MSOL degrees, have helped the Nichols Graduate Program flourish. They not only teach graduate students but help raise funds for graduate scholarships through various on-campus events.
"I don't really feel like I ever left the Hill. Nichols has always been a part of my life in some way. I love being on campus. It's the quintessential New England college campus and it feels like home," Creegan says.
Each year the Graduate Program hosts an event to raise money for graduate student scholarships. Last year's event was a wine tasting; this year's event was a 5K walk on October 12th. The 5K walk, "Run with The Herd," took runners through the hills of Nichols.
It was a bright sunny day, the leaves started to fall, and there was a crisp wind blowing in the air. However, all ten runners managed to complete the walk. Nick Gonyea, a Nichols freshman, led the herd.
This was Marcum and White's first time organizing and managing a walk, with the help of Creegan.
"The goal was to give the students the opportunity to grow as a person even more and expand their network, along with raising money for graduate student scholarships," Marcum says,
White wants nothing but success for her students.
"My advice for students planning to enter or thinking about the Graduate Program would be just get in there and apply, and then take one class at a time. Each class is a small victory within itself," she says. "As for students who have graduated, don't hesitate to reach out to us and stay in touch. We always want to hear how our alumni are doing!"
The 5K walk not only helps raise funds for the Graduate Program at Nichols, it helps the students and faculty create memorable connections that will go beyond the classroom and last a lifetime.
"In the future I hope to be able to work with the same type of team we had this time. We truly liked and respected each other. I want to learn as much as I can, and I truly believe that everyone has something that they can teach me and others around them," Creegan says.
If you weren't able to participate but would like to donate to graduate students scholarships, click here, select other and indicate GPS Scholarship.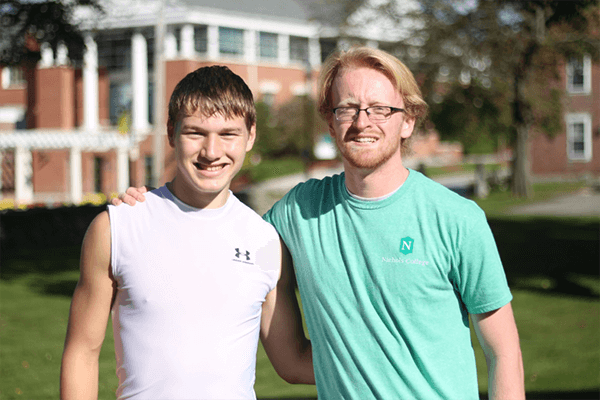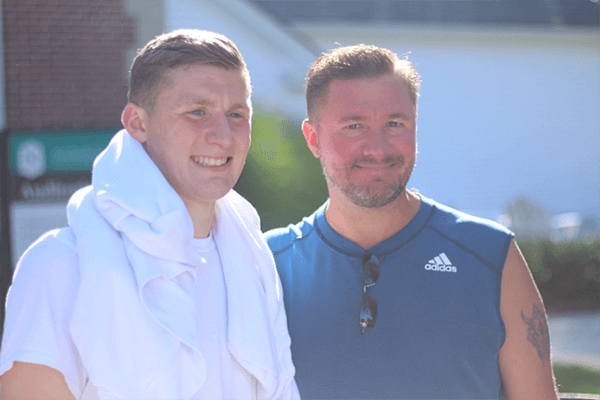 ---
About Nichols College
Within a supportive community, Nichols College transforms today's students into tomorrow's leaders through a dynamic, career-focused business and professional education.
Media Contacts
Denise Kelley
Writer/Editor
denise.kelley@nichols.edu
508-213-2219