Nichols Class of 2027 Sets Records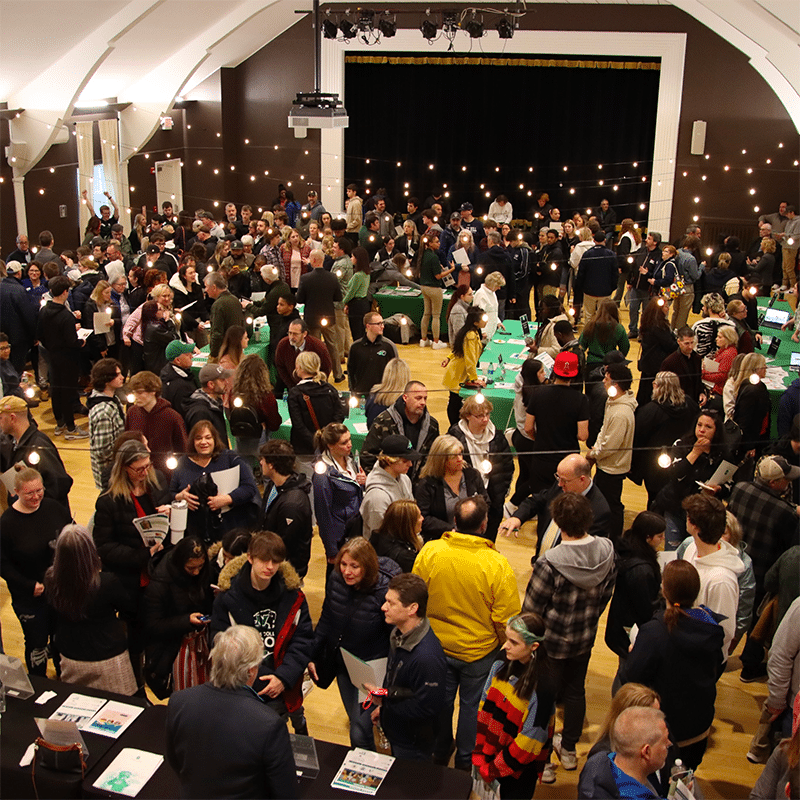 From the Office of President Glenn M. Sulmasy, JD, LL.M
May 17, 2023
I am delighted to report that the entering Class of 2027 at Nichols College is record setting in many ways. This class will be one of the largest of the past 15 years! In addition, the Class of 2027 represents a significantly higher average GPA, a large increase in the number of resident students, the most ever freshmen enrolled in our Honors Program, and hails from a total of 23 states. We are very excited to welcome this historic class to the Hill at the end of August.
This year we pushed for prospective students to visit our quintessential New England campus—and visit they did. They came to open houses, daily tours, the scholarship gala, and weekend information sessions. All told, we hosted over 1,000 fall 2023 student-visitors this year. Thanks to all, we were, and still are, "all in" in making this happen. Much appreciation to Vice President Michael Crowley and his team for leading the charge.
Additionally, our "yield" was historic: more than 20% of our admitted students have chosen to enroll at Nichols. This is a jump of more than 5 points over previous years. We are not done yet. There is still more to do, but I remain grateful for everyone's support and efforts to create this strong and pervasive momentum on campus.
This is the reality: we set out to do something last summer that was virtually unattainable. As discussed at our Spring Town Hall meeting, the entire community, each one of you, came together with a unique sense of mission and sense of purpose that is enviable by most colleges in the nation. The result? Success beyond even my sagacious expectations. But as we all know, and I continue to emphasize, this is just the beginning. Let's close out this season strong, and re-charge our batteries to do even better next year.
I remain grateful for all you do for Nichols.
Go Books. Go Bison.
President Glenn M. Sulmasy, JD, LL.M
Pictured: Students of the Class of 2027 meeting faculty and current students at Nichols College at the Admitted Students Reception on April 1, 2023.
About Nichols College
Nichols College has earned business accreditation from the prestigious Association of Advance Collegiate Schools of Business (AACSB International), the longest serving global accrediting body for business schools and the largest business education network connecting learners, educators, and businesses worldwide. Founded in 1815, Nichols College transforms today's students into tomorrow's leaders through a dynamic, career-focused business and professional education. Nichols offers real-world learning focused on professional depth – combined with vibrant living, competitive athletics, and an unmatched alumni advantage – equipping students to exceed their own expectations. www.nichols.edu
Media Contacts
Denise Kelley
Writer/Editor
denise.kelley@nichols.edu
508-213-2219