Allison McDowell-Smith
Dr. Allison McDowell-Smith is the Associate Dean of the Graduate School of Liberal Arts & Sciences, Director of the Graduate Counterterrorism Program, Chair of the Undergraduate Criminal Justice Programs, and Associate, Tenure Professor of Criminal Justice and Counterterrorism at Nichols College. She launched the Nichols Master of Science in Counterterrorism (MSC) Program, the first graduate program in the United States with a focus on Violent Extremism (VE) and leadership for those pursuing careers in the fields of security, intelligence, and public policy. Additionally, she is the co-founder and deputy director of the American Counterterrorism Targeting and Resilience Institute (ACTRI), a cross-disciplinary, nonprofit research organization focused on the broad spectrum of transnational extreme-right, extreme-left, and militant jihadi political violence.
She has spearheaded pioneering innovative approaches to shape understanding of violent extremism and terrorism globally while pursuing data-driven policy security solutions and tackling unique proficiencies needed to understand the field of the study at both private and public sector levels. As an interdisciplinary researcher and educator, she strives to identify and advance criminological approaches that may be relevant to violent extremist and terrorist thought and violence, offering unique perspectives on the often-overlooked relationship between the two. In addition to her teaching at Nichols College, she also is an adjunct professor at Worcester State University, where she teaches courses related to emergency management, homeland security, and terrorism.
Beyond her teaching experience in the fields of violent extremism and terrorism, and program management skills, she has a significant record of collaborating and liaising with law enforcement, military, and intelligence components on security related trends and events, focusing on a wide range of issues, from violent extremist and terrorist motivation to technology and cyber security threats. Prior to her academic life, she worked in the non-profit sector, most recently as a Senior Research Fellow for the International Center for the Study of Violent Extremism (ICSVE), where she conducted research on ISIS recruitment strategies, de-radicalization processes, and counter messaging.
She obtained a Ph.D. from Northcentral University focused on Homeland Security, Leadership, and Policy; M.S. in Criminal Justice administration from Northcentral University; and B.S. in Criminal Justice from Rochester Institute of Technology.
Education
BS, Criminal Justice, Conc. Communication, Rochester Institute of Technology
MS, Criminal Justice, Niagara University
PhD, Business Administration, Conc. Homeland Security, Leadership, and Policy, Northcentral University
Publications
Shajkovci, A., Gregori, M., & McDowell-Smith, A. (March 2022). Human or Artificial? Disinformation and Propaganda Trends and Examples from the Russia-Ukraine Conflict. ACTRI Report.

Shajkovci, A., McDowell-Smith, A., Garry, A., & Ahmed, Mohamed. (October 2021). Framing the Counterterrorism and Countering Violence Extremism Debate in Light of Current and Future Waves of Returnees from the Syrian Camps. European Eye on Radicalization.

Garry, A., McDowell-Smith, A., & Shajkovci, A. (July 2021). Navigating Through the Fog of Politically Motivated Violence in the United States. ACTRI Perspective.

Shajkovci, A., & McDowell-Smith, A. (June 2021). The Impact of Indefinite Detentions of Travelers to the Islamic State on Reintegration and Rehabilitation: The Repatriation Imperative. International Peace Institute – The Global Observatory Series.

Andary, A., Garry, A., McDowell-Smith, A., & Shajkovci, A. (January 2021). ISIS and Foreign Fighters: Assessing the Threat and Potential Repatriation, Rehabilitation, and Reintegration. Homeland Security Today.

Garry, A., Shajkovci, A., McDowell-Smith, A., Leary, D., & Ahmed, M. (September 2020). Perspective on Counternarratives: Successes, Missing Links, and Opportunities. ACTRI Report.

Shajkovci, A., McDowell-Smith, A., & Ahmed, M. (September 2020). Eco-Fascist 'Pine Tree Party' Growing as a Violent Extremism Threat. Homeland Security Today.

Shajkovci, A., McDowell-Smith, A., Mohamed, R., Garry, A., & Ahmed, M. (Pending Fall 2022). Al Shabaab Associated Women Voices in Strengthening Defection Rehabilitation Program (DRP) and Other Disengagement Efforts in Somalia. South African Journal of International Affairs

Papastamatelou, J., McDowell-Smith, A., & Zimbardo, P. (Pending September 2022). When (online) Social Identity and Deindividuation meet the Power of the Situation. ACTRI Report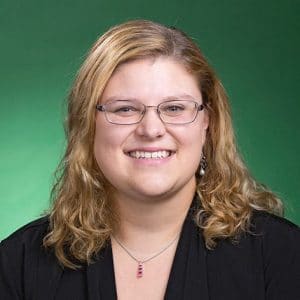 Allison McDowell-Smith
Associate Dean for the Graduate School of Liberal Arts and Sciences
Associate Professor of Criminal Justice & Counterterrorism
Criminal Justice & Criminal Justice Program Chair
Master of Science in Counterterrorism (MSC) Program Chair
508-213-2273
allison.mcdowell-smith@nichols.edu