Marc Creegan
Marc is an operations management professional with over twenty-six years' experience between the semiconductor and Biotech manufacturing industries.
While in semiconductors Marc was heavily involved in process improvements, training, customer audits, certifications, and licenses.  He was an active participant in ISO and OSHA audits that resulted in the organization receiving ISO/TS 16949, ISO 9001:2008 , ISO 1401:2004 , and OSHAS 18001 certifications. In that role he was also responsible for all administrative and operational aspects, as well as the safety and wellbeing, of up to 70 Operators on a continuous operation, 10 and 12-hour rotating manufacturing shift.  The organization manufactured products across all market segments from Military, Healthcare, Industrial, Consumer,  Automotive, Aviation, and Space Exploration. 
In his latest role Marc is involved with the manufacturing of a cutting-edge CAR T-cell therapy that treats Multiple Myeloma.  Marc is charged with leading one of the four manufacturing shifts as well as helping to set the strategic vision of the organization as they scale up to meet domestic and international demand.
Education
MSOL, Nichols College
MBA, Nichols College
BSBA, Nichols College
Courses Taught
MBA-800 Strategic Management
MBA-720 Operations Management and Cost Control II
MGMT-365 Operations Management
MGMT-227 Principles of Leading and Managing Organizations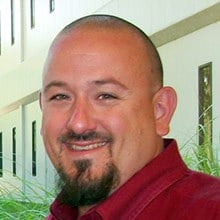 Marc Creegan
Graduate Faculty
Production Manager, Thermo Fisher Scientific Viral Vector Services
marc.creegan@nichols.edu