Faculty-Led Travel Abroad
Experience Points Afar to Further Your Education
With faculty-led travel abroad, you'll experience a new culture and enhance your understanding of course concepts by seeing them in action in an international context. As part of your class, you'll travel abroad and learn with faculty, who design these trips according to their expertise and interests. The experience is optional and very manageable, with 8 to 15 days of travel. It's just another way Nichols helps you apply knowledge in real scenarios, and expand your abilities for your professional life.
Take a look at some of the recent trips Nichols students and faculty have taken.
---
Prague
At the crossroads of so many significant world events, Prague offered students an excellent opportunity to gain a deeper understanding of how societies and economies evolve. Centered around a course on comparative economics, travelers explored the ancient winding streets and treasures of Prague, as well as appreciated the complex economies of its past– from traditional kings and queens, to 20th century socialism and communism, to a current modified capitalism. In preparation, students studied inspiring authors and passionate activists to grasp the power of the city's history. A difficult visit to a World War II concentration camp, an informative tour of the 500 year-old U Fleku microbrewery , and a wonderfully delightful dinner cruise on the Vltava River marked the cultural significance and fascinating extremes of Prague.
Greece
History and Economics faculty organized a spring trip to study the immigration and debt crisis in Greece.
In the context of a 15-week, interdisciplinary spring course, students traveled to Thessaloniki, Greece, and visited the monolithic pillars and remote monasteries of Meteora, and analyzed ancient artifacts in the archaeological museums and ruins across the city. In addition to experiencing the history and culture of the region first-hand, students learned about the economic and political challenges and opportunities inherent in creating the European Union. They interviewed citizens of Greece about their economy, the global financial crisis, their state's struggle with debt and austerity, as well as the crisis precipitated by waves of economic migrants and refugees crossing Greece's borders. Several students chose to visit the refugee campsite of Idomeni to gain a firsthand impression of the humanitarian crisis, which they shared in a presentation upon returning to campus.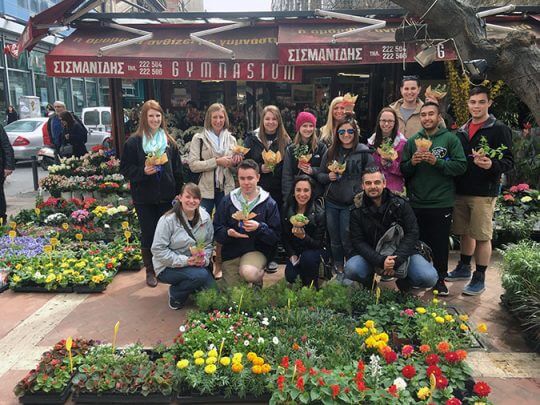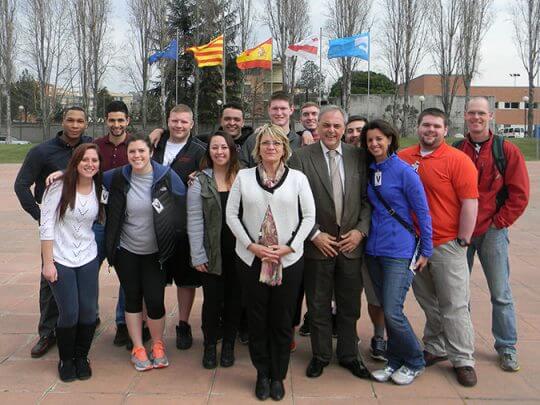 Spain
Criminal Justice Management students traveled to Spain and Costa Rica to observe law enforcement practices in a different country. While in Spain, students visited the court house, a prison, and the Police Training Academy. They explored and studied the culture of Barcelona with trips to architecturally significant homes, such as Casa Mila and Park Guell—to museums—to a taste of Spain tour where students took a cooking class and sampled many delicious tapas and rich cuisines.
London, England
First year students visited London with faculty from their LEAD 101 course.
Students were immersed for nine days in the rich history, tradition and international business of the city of London. There were visits to several businesses including Lloyds of London and the Mini-Cooper Factory, and students toured famous sites such as the Tower of London, Windsor Castle, Stonehenge, and Oxford. During their travel, the group explored the Theatre at Trafalgar Square, culturally diverse dining and shopping on Oxford Street, Piccadilly Circus, and Covent Gardens, to the breathtaking views of the city on the infamous London Eye. Best summed up by one of the students, the trip was "a life-changing experience."